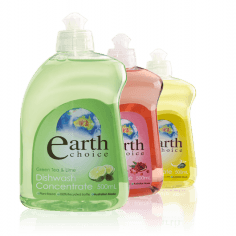 I love everything that I've purchased by Nature's Organics. From shampoo to dish soap and laundry detergent, everything they make is vegan and earth-friendly. In some cases, their bottles are even made from plant materials. Their shampoos and conditioners rival those of Pureology, but with a much smaller price tag. In fact, one of the things that I like most about this brand is that it is so affordable. It's often the lowest-priced brand on the shelf – so hopefully people who might not normally be eco-conscious will still buy these wallet-friendly products, and thus help make a difference for the environment.
As per their website:
At Natures Organics©, our motivation is based on a philosophy of creating environmentally responsible products, of the best quality, at the lowest possible price. Not only to make them more readily affordable to Australian families, but to actually reward and provide incentive for people to do the right thing, in protecting our planet – and make the important shift to more eco-sensitive alternatives.
What a great philosophy! I remember often having to pay a lot more for "green" products back in Canada. Hopefully this trend of "affordable-eco" will make its way back there by the time we're back home!
PS – Check out the stream of videos on their homepage. This one about aquatic life is really good!