Last night, I went to The Winery, a wine bar/restaurant here in Sydney, Australia. I knew that they didn't have anything vegan on the menu, as I had been there before for drinks and had casually browsed the menu at the time. I therefore had a sneaking suspicion that I wouldn't be eating very well, but the location wasn't my choice, so I had a granola bar before heading out, and prayed that things would pan-out.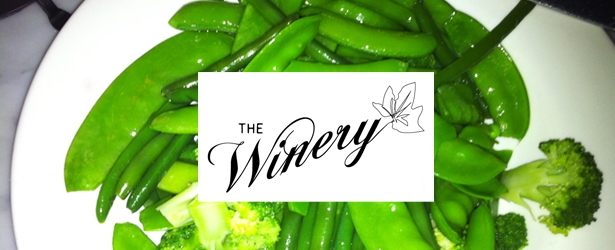 Once I got to the restaurant and saw the menu again, my fears were confirmed. There wasn't even a vegan SALAD on the menu – something that I always find a little bit silly! Anyway, the server came by and I explained my dietary requirements to her. She said that they had a side of greens that they could work off to create something more substantial. I said that would be fine, and looked forward to eating some sort of stir-fry, rice, or pasta dish with some yummy greens dispersed throughout.
Imagine my surprise when this is what showed up: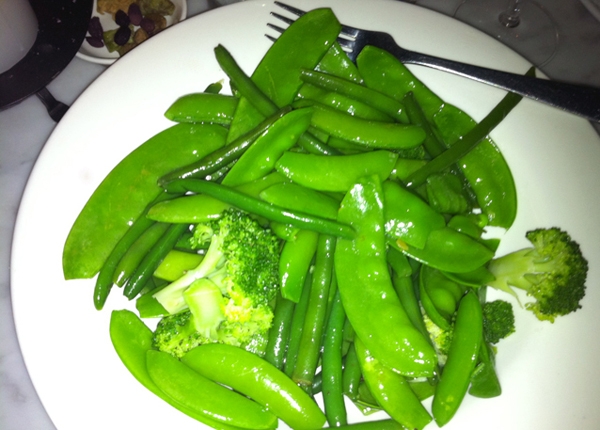 Don't get me wrong, I'm a vegan, and I love my greens! But this was just a massive plate of green beans, snow peas, snap peas, maybe and four or five broccoli florets. It was all tossed in a nice olive oil, but otherwise, there was no other seasoning added. Even some toasted pine nuts, almonds, or sesame seeds would have been SOMETHING!
Anyway, the omnivores at the table got a pretty good laugh over this "vegan option" and even they were coming-up with creative things that they would have served me instead. They said that they couldn't believe that a restaurant in 2010 couldn't offer at least one vegan option on the actual menu – let-alone be able to make something half-decent on request. I couldn't agree more. Needless to say that I will not return to The Winery for dinner (or drinks) ever again. But the good news is that I've met my greens requirement for the week!
{Note: I usually try to call-ahead, but for some reason it slipped my mind yesterday to do so… Lesson learned!}