I saw these awesome purple carrots at the farmer's market a couple weeks ago and just knew that they had to come home with me. While I've had purple potatoes, I don't think that I had ever even heard of purple carrots before, let alone tasted them.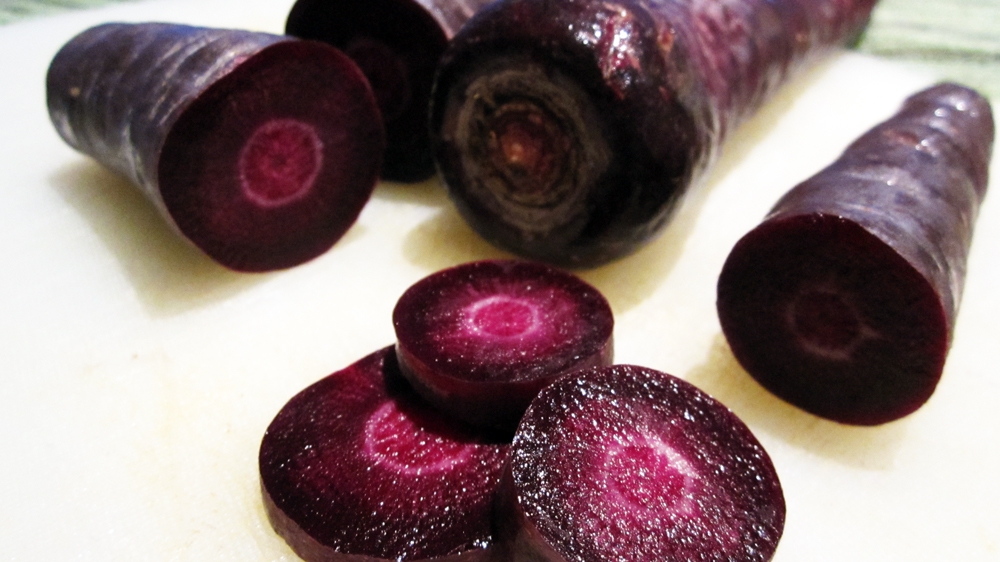 When I got home, I decided to do a bit of research on my latest find. A Google image search for purple carrots returns some pretty amazing purple carrot varieties. Aren't those colors stunning? Then I came across this article – which outlines this great info:
Facts
Purple carrots were actually the world's first carrot variety, from ancient Persia
They have been found to lower blood pressure and reverse liver and heart damage caused by high-carb, high-fat diets – even if you maintain that unhealthy diet (unfortunately, some poor lab rats were used for this study)
Purple carrots contain up to 28 times more anthocyanins (the antioxidant that creates the purple-red pigment in blueberries and raspberries) than in orange carrots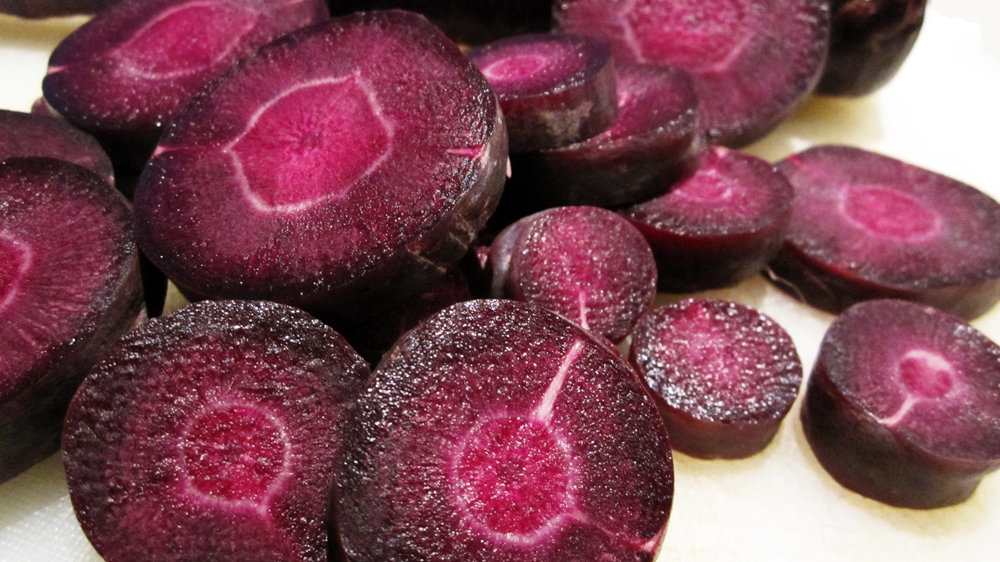 I decided to just roast these babies – but imagine how great these would look julienned in a salad or stir-fry?
I simply tossed them in a bit of olive oil and a crushed clove of garlic, sprinkled them with salt, and roasted them in the oven for about 25 minutes at 400F (200C). They taste pretty much the same as orange carrots, but look at that deep purple color. Stunning!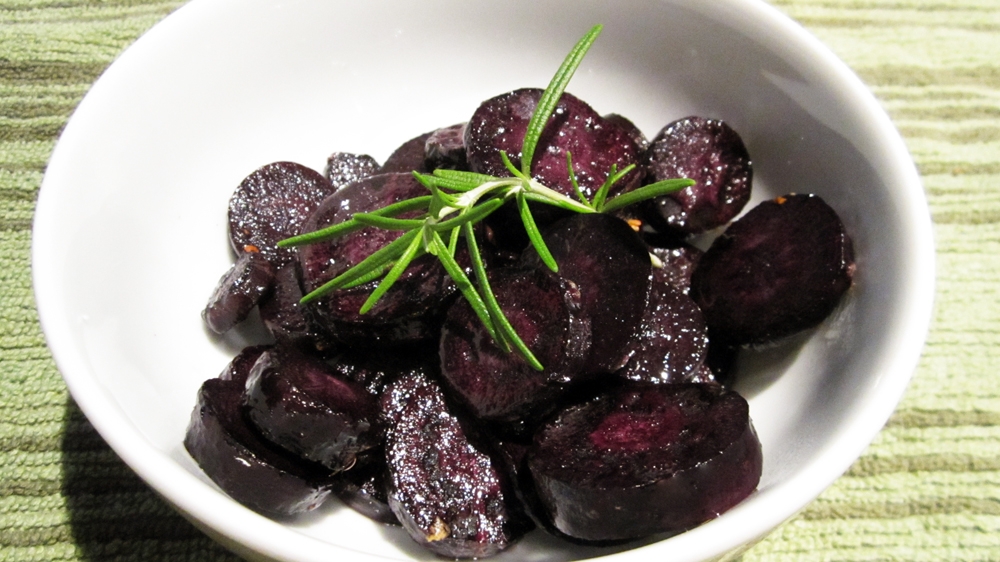 UPDATE
June 1, 2011 – I used purple carrots in this recipe for Spicy Peanut Quinoa Salad.