So my time in Ottawa is coming to an end, as I'm leaving for the south shores of Montreal tomorrow to visit with my grandparents and extended family before flying out of Montreal on Monday afternoon. My time here has been insanely busy as I've been working remotely in the mornings and spending afternoons and evenings trying to run all the errands that need to get done when you're only back home a couple times a year. I thought that I'd be posting summer recipes every day, but again, life got in the way. A consistently warm and nice Canadian summer is a precious thing, and when you're only here enjoying a few weeks of it, well, it's hard to justify spending much time behind a keyboard. Instead, I spent my free time with my family, enjoying their great backyard and playing Scrabble until the sun set and the mosquitoes turned up.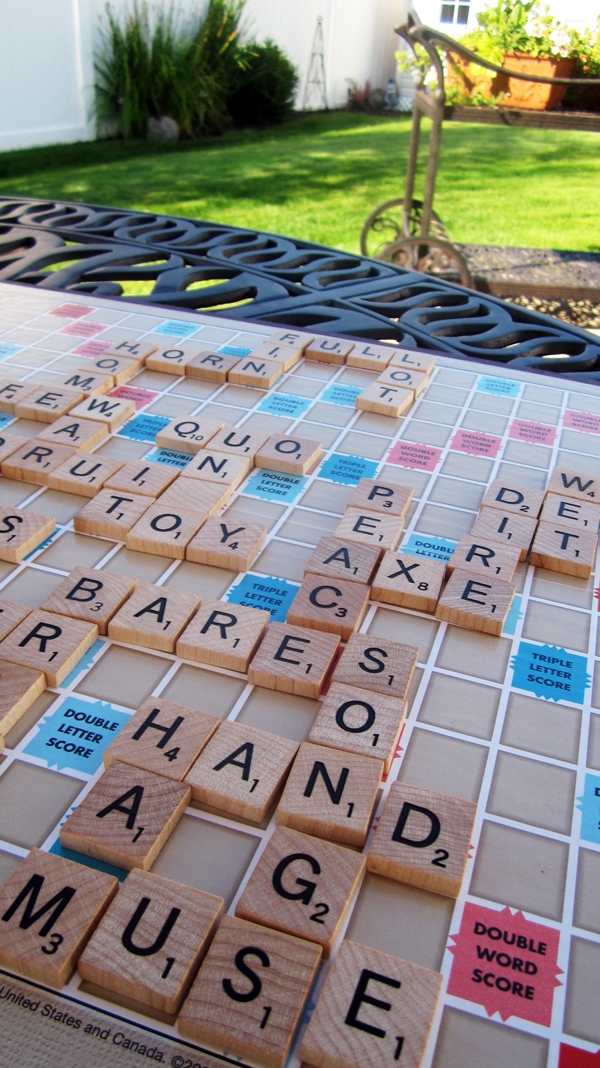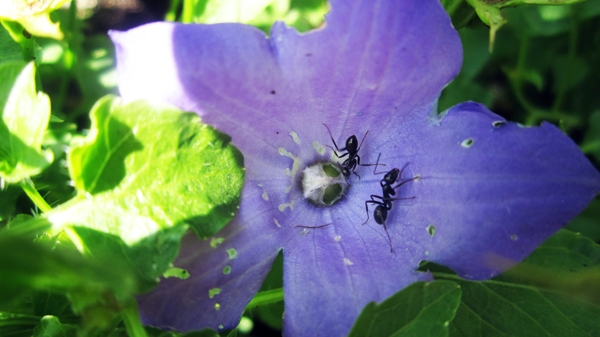 The good (foodie) news is that I was pretty good about taking photos of everything that I ate here, so I've probably got a month's worth of recipes coming! I look forward to sharing them with you, while reliving all the special meals that I shared here with my family. Here's a recap of the amazing food that my mom made me or that we made together, and a preview of upcoming recipes that I'll be posting: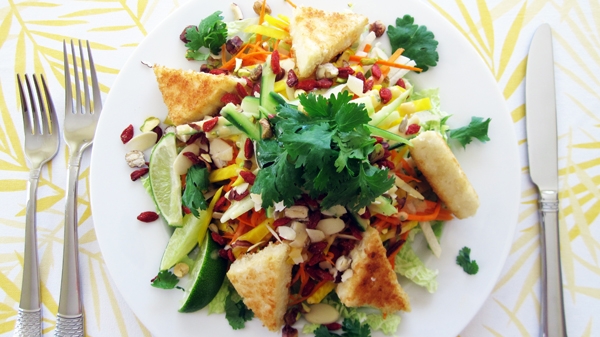 Fresh Restaurant's Tangled Thai Salad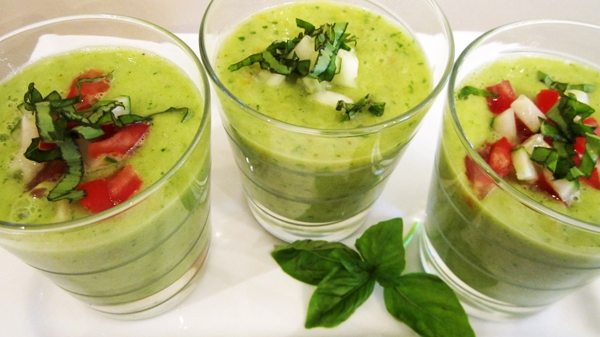 Green Gazpacho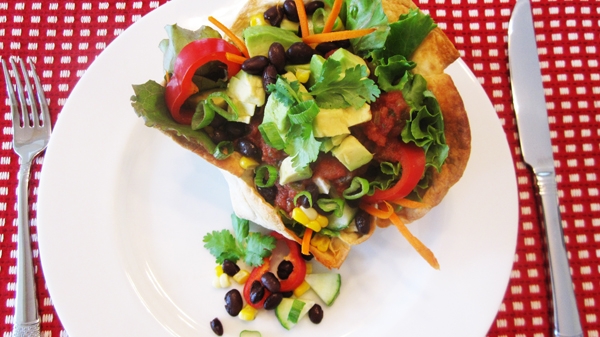 Vegan Taco Salad with Homemade Tortilla Bowls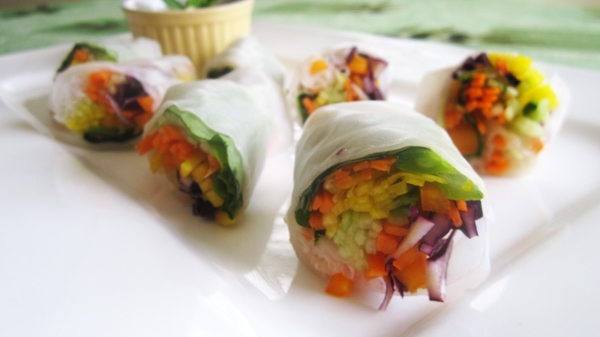 Fresh Spring Rolls w/ Peanut Sauce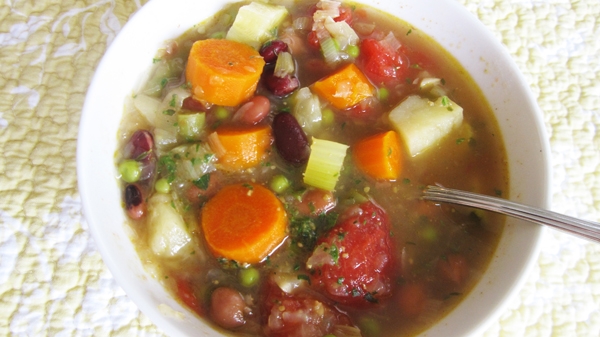 Minestrone Soup with Pesto
Using fresh basil from my parents' garden!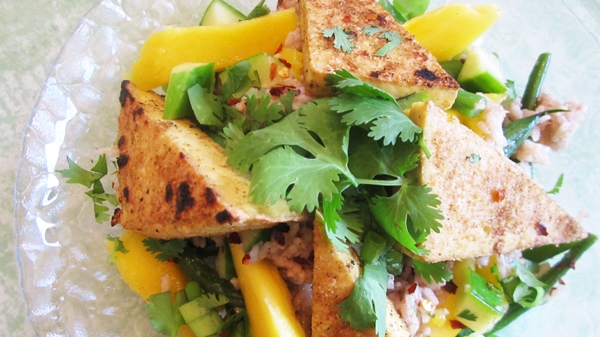 Tofu, Mango, Cucumber and Coconut Rice Salad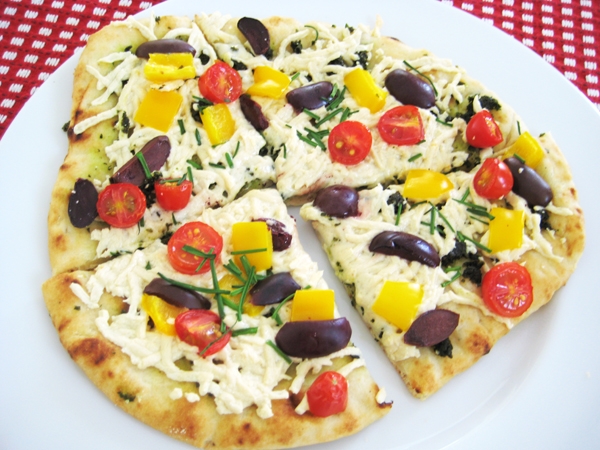 Vegan Pizza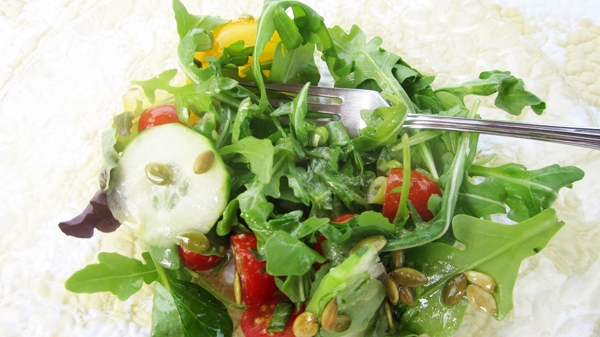 Arugula (Rocket) Salad with Lemon Dressing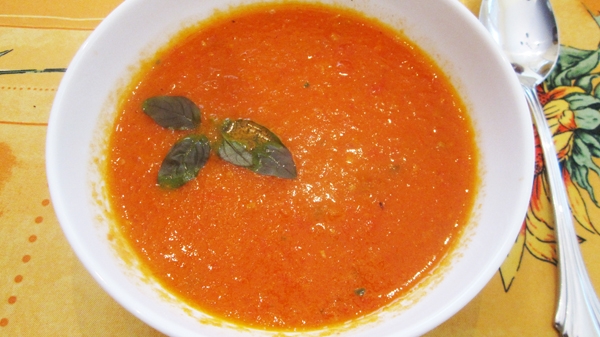 Roasted Fresh Tomato Soup
My mom saw the recipe on my blog and has been making it ever since 🙂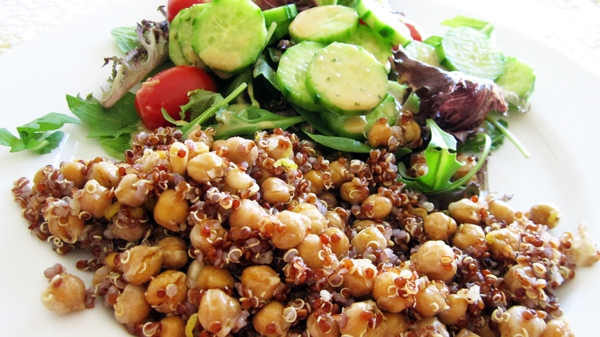 Quinoa with Roasted Spiced Chickpeas + Pine Nuts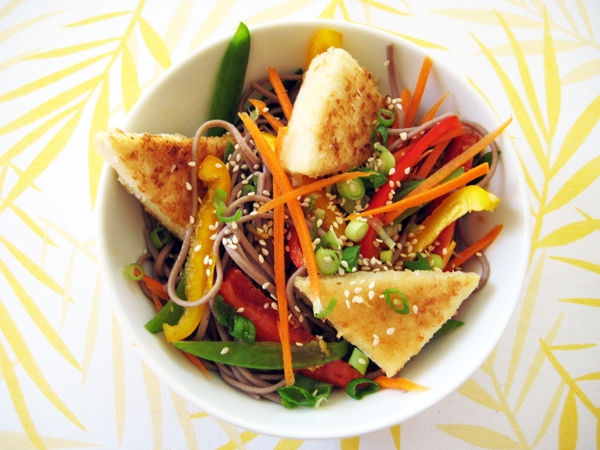 Hot and Cold Soba Noodle Salad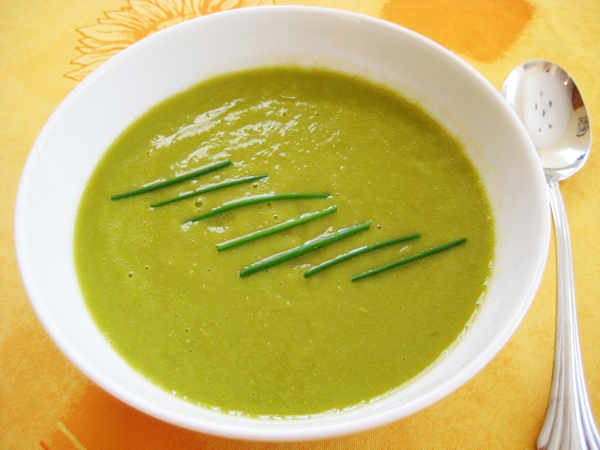 Vegan Pea Soup
Rice Noodles, Veggies & Black Beans w/ Fresh Restaurant's Tangled Thai Salad Dressing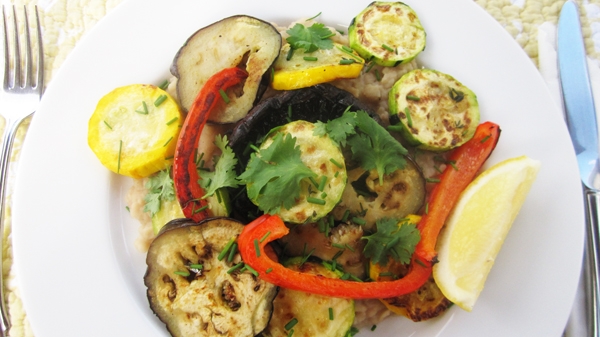 Grilled Mediterranean Veggies with Bean Mash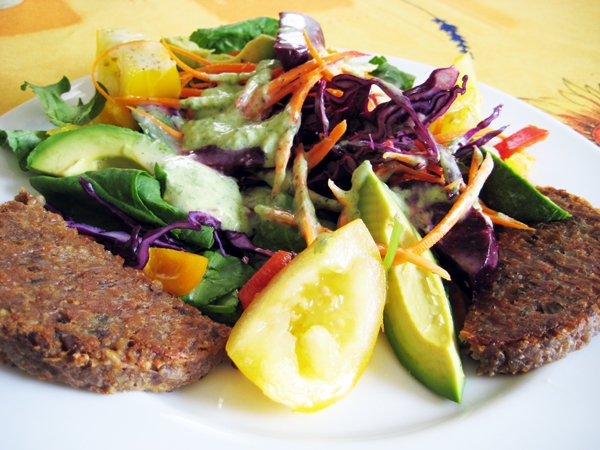 Amy's California Veggie Burger + Salad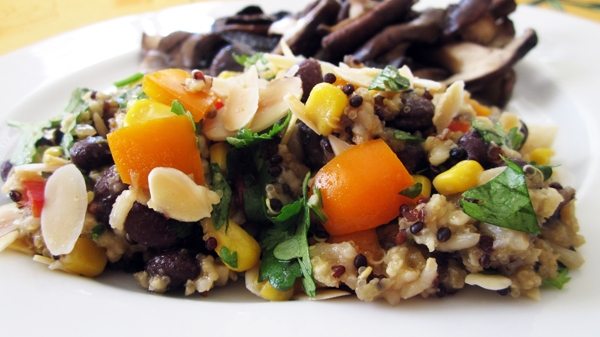 Ancient Grains Salad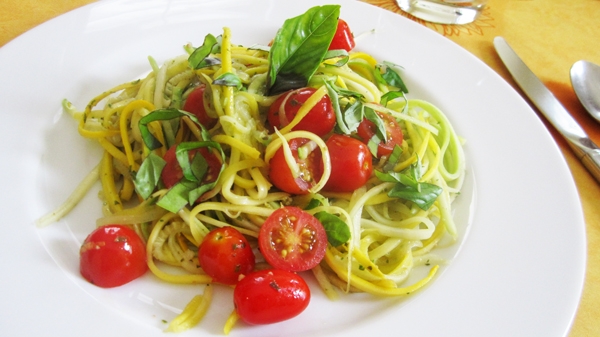 Tomato & Zucchini Pasta
Raw Vegan Mango-Banana Ice Cream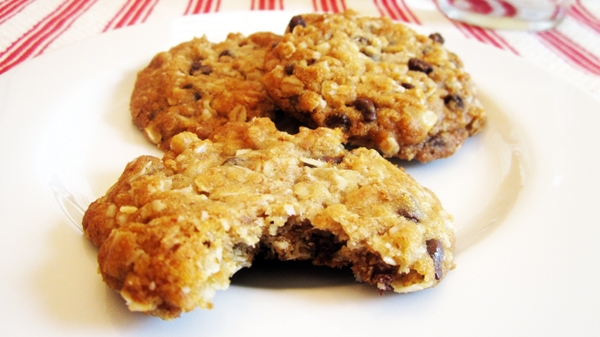 Vegan Oatmeal Chocolate Chip Cookies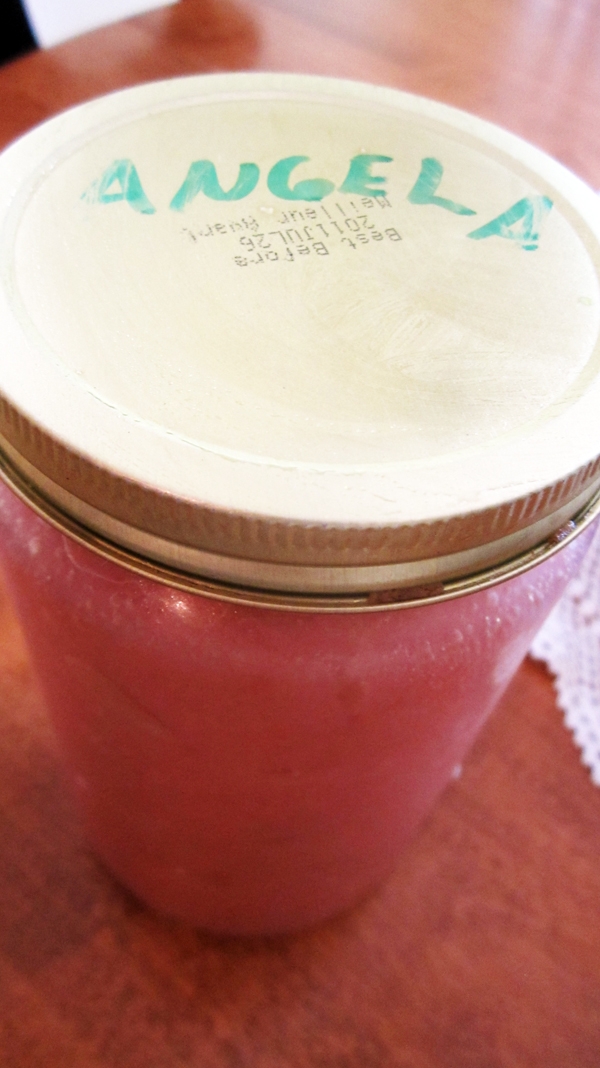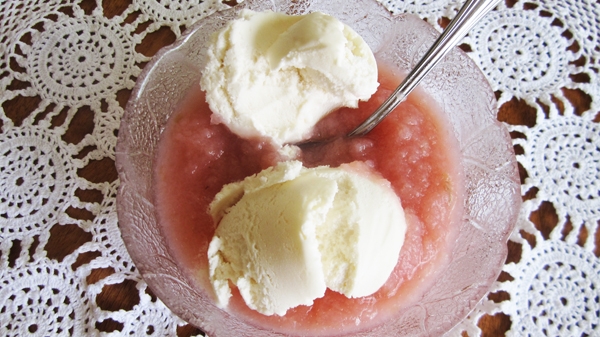 Homemade Applesauce w/ Vanilla (Soy) Ice Cream
This was my favorite when I was little, so my mom saved a jar of it just for me!The secret to that beautiful pink hue is to keep the peels on the apples when simmering them – then you push them through a strainer to separate the peels out. I've never made it myself but may get around to it at some point 🙂
So that's it for me for a few days… my next post will likely be from Sydney Australia, so take care everybody! For those of you in the Northern hemisphere, enjoy these last glorious weeks of summer, and for those of you on the other half of the world, hang in there… summer is just around the corner! 🙂