Yay! I'm so honored that my Gnocchi Potato Salad with Green Beans & Quinoa made yesterday's Vegan MoFo Roundup! Thanks to everyone for their comments and support. Seems I'm not the only gnocchi-lover out there!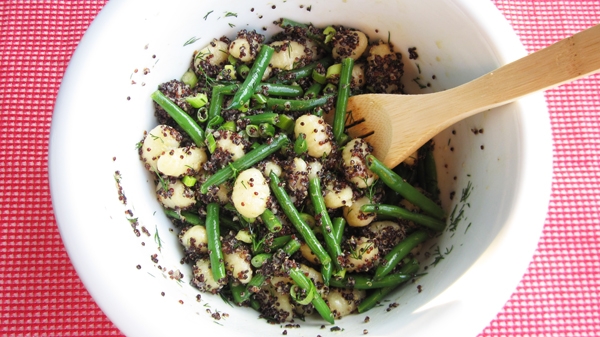 I'm still playing catch-up with all the awesome Vegan MoFo posts in my RSS reader. My goal is to be finished reading everything by December. Kidding! But yeah, hasn't there been so much yumminess going on? From simple little treats, to elaborate recipes, there's been something for everyone this year.
Here are *just a few* of the ones that I've bookmarked to try as soon as possible:
I've got so many more bookmarked, but that should give you an idea of what I'll be eating over the next couple months. I'll try to blog about them as well, so you can see which ones I tried and really loved. Only 2 weeks of Vegan MoFo remain… I can't wait to see what everyone comes up with!