Oh my goodness, I'm so stoked! My Hijiki Tofu Burgers & Carrot Ginger Dressing made the Vegan MoFo roundup yesterday!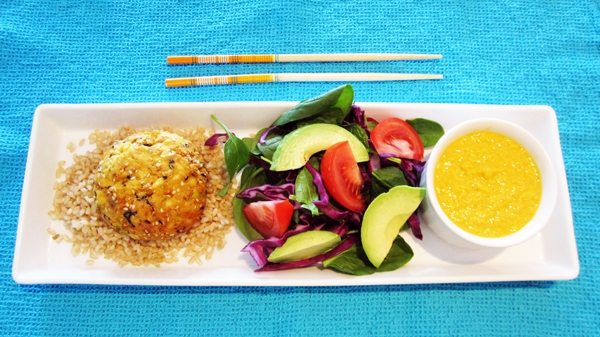 That means that along with my Gnocchi Potato Salad with Green Beans & Quinoa, I made the Vegan MoFo roundup twice this week?! I'm super honored!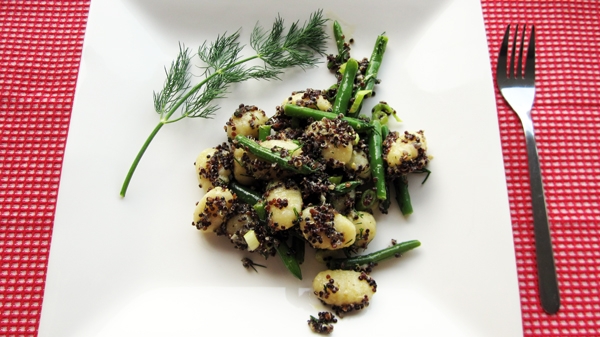 Many people seemed to enjoy my Vegan MoFo Roundup post, where I listed a few of my bookmarked recipes. I'll try to do another roundup at the end of the month of all the yummy things I'll have bookmarked between now and then. It feels like I've bookmarked a hundred things this week alone. You MoFos aren't showing any signs of slowing down!
Also, I just wanted to say THANK YOU to everyone who has taken the time to leave comments on my blog – it means the world to me! I've added a ton of new blogs to my permanent RSS reader list, so I hope to be able to keep up with as many of you as possible going forward. Sigh. I wish every month was Vegan MoFo!
I also wanted to share with you a cool experience I had last night. I attended a Pinot Noir wine tasting event with friends at Est. restaurant here in Sydney Australia. We had 47 gorgeous Pinots from all around the world to sample at our leisure over a 3-hour period. It was heaven! Except for the fact that all the canapés that they were serving were very un-vegan. Burgers, fish, lamb… you get the idea. At one point, one of the waiters offered me something, and I declined and mentioned that I'm vegan. The waiter told me he'd talk to the kitchen to see what they could do for me. I didn't really get my hopes up because it was a huge event and the staff already seemed super busy trying to get everyone organized and fed. But then, about 20 minutes later, the waiter appeared with a plate of nibbles just for me! They were a bean/nut puree with lemon zest and pine nuts served on toasted flat bread. I know it's not that much work to make vegan options, but I'm still super appreciative when people go out of their way for me like that. As you can see from the photo, it totally made my night 🙂