I had such a lovely day in Sydney today. My fiance and I spent the day with another couple who invited us to join them on a little stroll around Sydney's Paddington and Surry Hills neighborhoods. In the late afternoon, were walking down Crown street and decided to have a quick bite at one of the many cafes lining the street. We were approaching The Winery on the opposite side of the street, but there was no way that I was going there again. Kawa on our side of the street looked really cute and after a quick glance at the lunch menu, I planned on ordering one of the salads (hold-the-cheese). However, once we sat down and had a chance to look at the full menu, my fiance mentioned that they had a Vegan Big Breakfast. Sweet!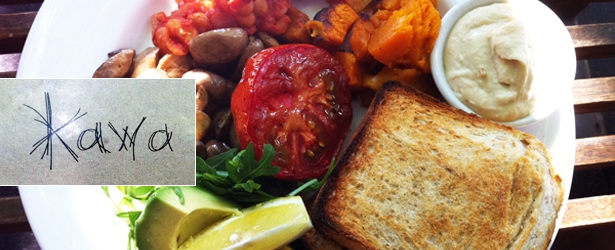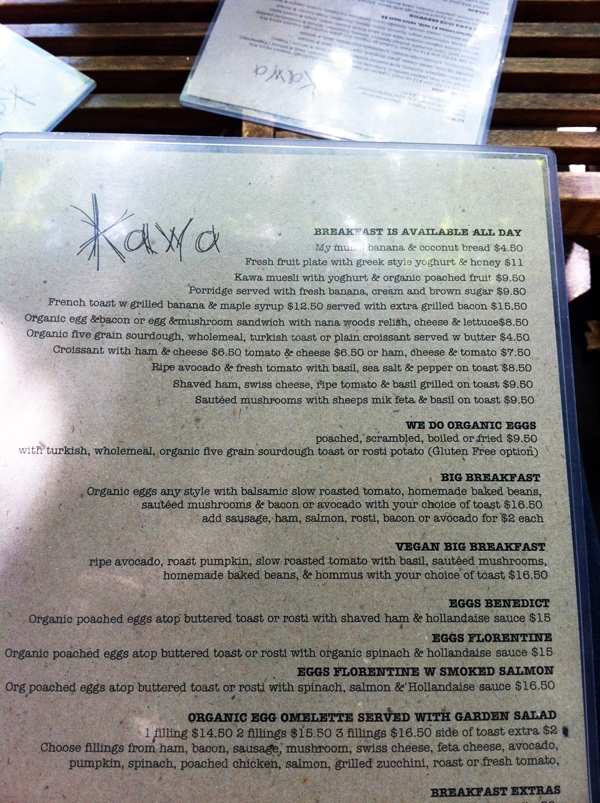 The Vegan Big Breakfast includes:
Ripe avocado
Roast pumpkin
Slow roasted tomato with basil
Sauteed mushrooms
Homemade baked beans
Hummus
Toast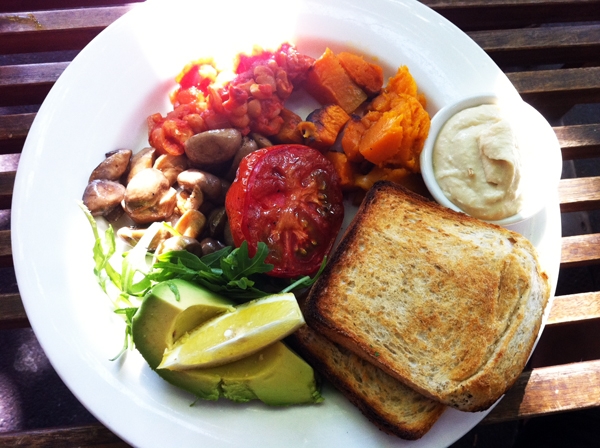 While it looked pretty basic, it was actually quite yummy. The homemade baked beans and hummus were especially delicious. I'm a big fan of eating these types of foods for breakfast and even if a restaurant doesn't have an explicit vegan dish, I'll often put together a combination of spinach/mushroom/tomato/avocado. It's such tasty comfort food! Anyway, this was a good little breakfast but in my opinion, the Vegan Grilled Lemon Corn Bread breakfast just 10-minutes down the road at Mad Spuds Cafe is much better value for the money (see my review of Mad Spuds Cafe). It's a much more complex meal that doesn't feel like a bunch of side dishes thrown better. Regardless, this is still a great vegan breakfast and I have to give props to any restaurant that offers a vegan option on their menu. Thanks Kawa!