While the summer doesn't officially start here until December 1st, the weather has been absolutely amazing lately. Some of our friends have organized a BBQ in the park, and while they're providing the salads, I thought that I'd bring a couple things as well. I'll probably make some Quinoa Salad with Spicy Peanut Dressing or Spicy Black & White Bean Quinoa Salad, but I thought that it would be fun to try something new as well.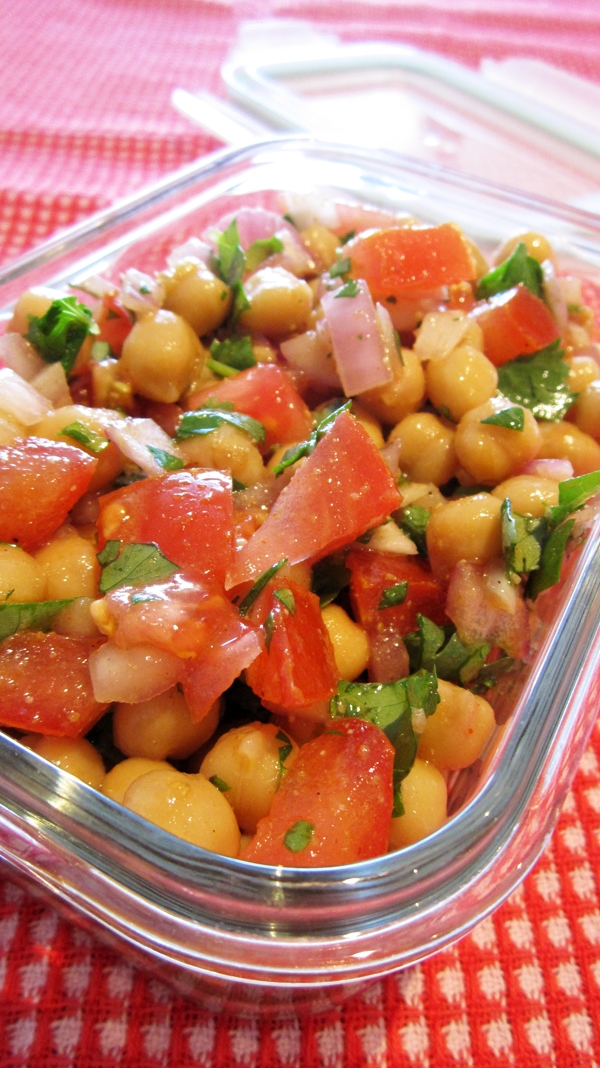 My mom used to make a variation of this when I was growing up, but she used green onions instead of red ones and didn't use any cilantro (fresh coriander). I figured that I could get away with red onion since the cilantro adds all that beautiful green color. Feel-free modify this as needed – some shredded carrot would be lovely, as would a variety of beans instead of just chickpeas.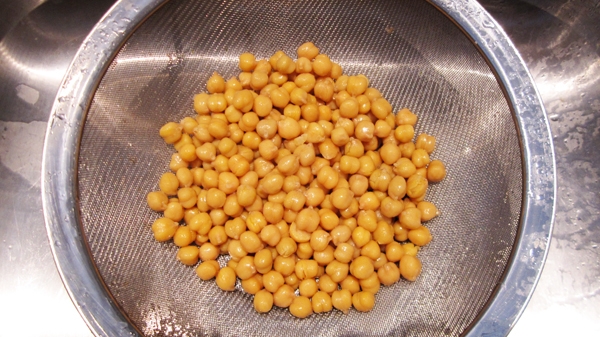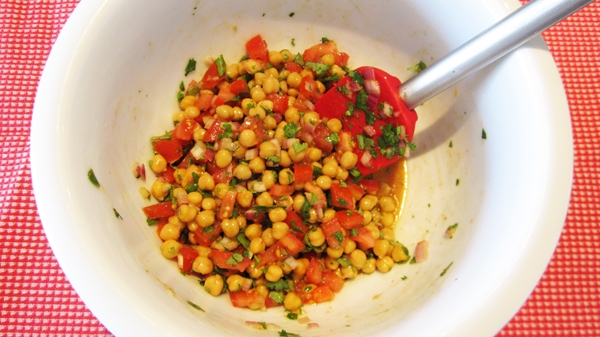 Update
July 5, 2012 – A few readers started added avocado to this, and I think that's a great addition so I've added an avocado as an optional ingredient in the recipe, below.
Vegan Mexican Chickpea Salad
This salad can't get any easier, and it's got a nice fresh taste that is perfect year-round. Vegan & Gluten-Free
Cuisine:
Mexican, Tex-Mex, Southwestern
Ingredients
19oz can chickpeas, rinsed and drained
1 large tomato, chopped
3 whole green onions, sliced OR ⅓ cup diced red onion
¼ cup finely chopped cilantro (fresh coriander)
1 avocado, diced (optional)
2 tbsp vegetable or olive oil
1 tbsp lemon juice
1 tsp cumin
¼ tsp chili powder
¼ tsp salt
Instructions
In a bowl, whisk the oil, lemon juice, cumin, chili powder, and salt.
Add chickpeas, tomatoes, onions, cilantro, and toss until combined.
If using avocado, add just before serving. Can be refrigerated for up to 2 days.