When I came across these 15 Tips to Help You Get the Most Out of Your Summer Tomatoes, it made me think about my favorite fresh tomato recipes. So here they are, in no particular order:
Fresh Tomato, Basil and Lemon Zucchini Pasta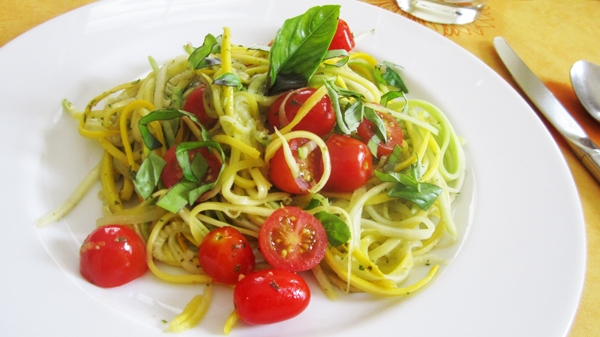 This great little recipe ticks-off so many boxes: it's gluten-free, low-carb, and super easy to put together. Plus, it looks really beautiful!
Gazpacho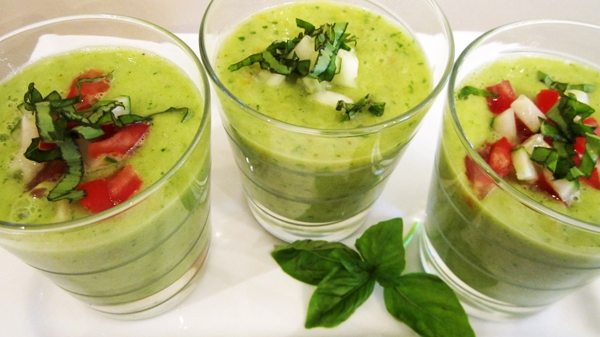 Some people don't like cold soups, but I love them. It's the most refreshing way to showcase fresh summer produce. This green gazpacho is so creamy and elegant, and the spiked gazpacho is fun and zesty. Oh, and I know that it's not tomato-based, but I would be remiss for not mentioning my favorite mango gazpacho recipe!
Fresh Tomato & Basil Salad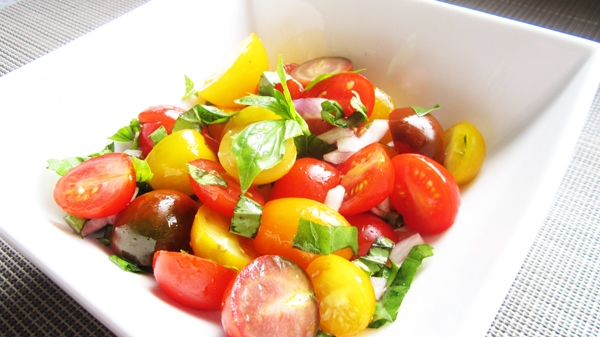 I mentioned this recipe in my Favorite Summer Salads post, but I just had to mention it again here. It's the easiest way to use-up a lot of  fresh tomatoes, and I think it's the best way to truly appreciate their flavor. Also, here's a great tip on how to cut many cherry or grape tomatoes at once.
Roasted Fresh Tomato Soup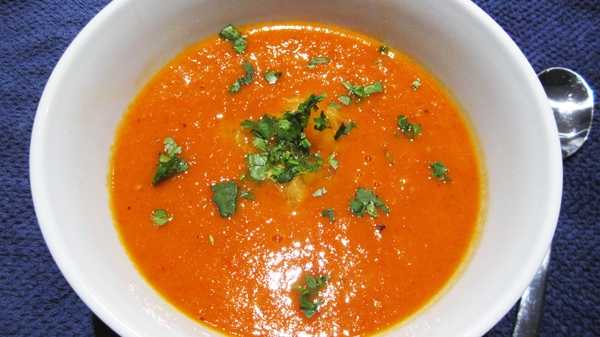 What do I do when I have TOO MANY tomatoes? I make a double-batch of roasted tomato soup and freeze it for later. It does require some roasting time, so you'll want to make this on a cooler day or early in the morning. However, the payoff is incredible, and it's so nice to be able to savor such a "fresh" tasting soup, right out of the freezer!
Tomato Sandwich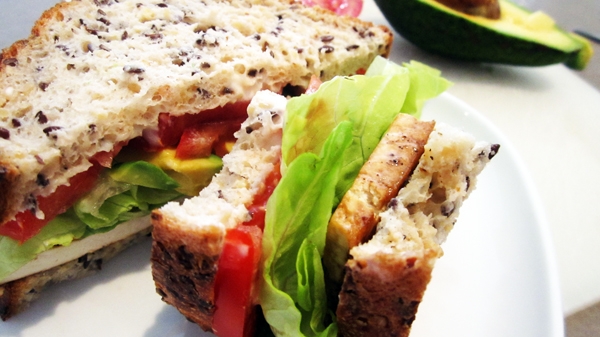 When I was growing up, my mom often made tomato sandwiches for lunch when it was simply too hot to cook anything. My recipe includes a bit of fried tofu and avocado, but feel free to leave that out and stick to the essentials: bread (toasted or not), lettuce, vegan  mayo, crisp lettuce, and of course: fresh tomato slices, seasoned with salt & pepper.
Fresh Tomato Cream Sauce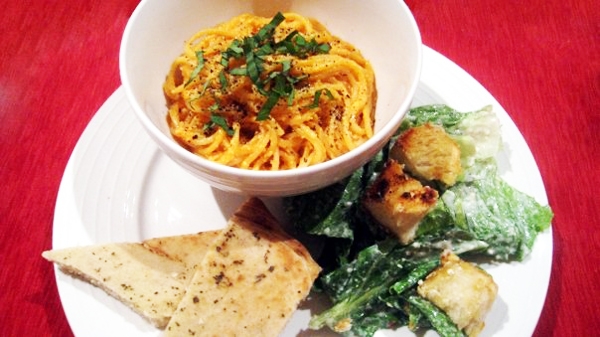 It's tough to impress me with straight-up tomato sauce. But make it a creamy-tomato sauce, and I'm all ears. My favorite recipe is Laura's Tofutti-based one or cashew based one (or a combo of the two). Either recipe is great for those times when you have one very ripe tomato on hand and don't know what to do with it.
Remember
All this tomato-talk is making me wish that I had a garden full of them. I'm going to try to get some tomato plants going next year. Has anyone had a lot of success growing them in pots on their downtown balconies? I'm guessing that cherry or grape tomatoes would be best, just in terms of space…
Q: What are your favorite fresh tomato recipes? Have you had success growing tomatoes in urban settings?