The holidays are so crazy, aren't they? From wrapping-up work projects for the end of the calendar year, to finalizing gift shopping and decorating the house, there is often little time to do anything else. Even though I had plenty of notice for a holiday get together with friends a couple weeks ago, I left my dessert contribution to the last minute and was scrambling to make something delicious and festive-looking. A walk through the fruit ailse of my grocery store  inspired me to go with a strawberry and kiwifruit decorated cheesecake.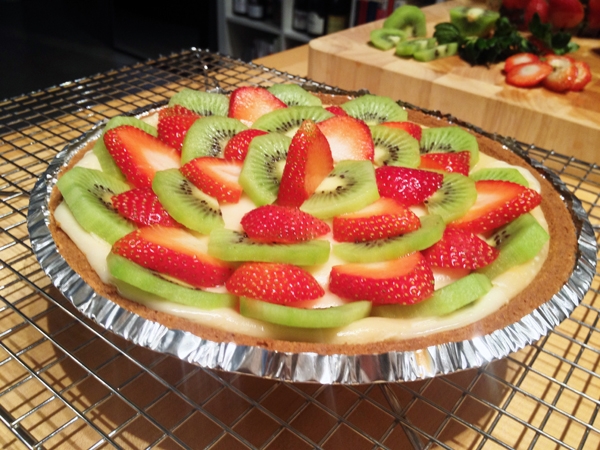 Now I've made raw vegan cheesecake many times. It's totally amazing and I highly recommend making it when you get the chance. However, as easy as it is to put together, I didn't have the time for all the soaking and freezing involved. I was also running low on coconut oil and cashews. So instead, I decided to leverage a few grocery store staples and make a quick yet decadent traditional-style cheesecake.
What you'll need and how to make it
A Keebler Graham Ready Crust – they're vegan and available at most grocery stores.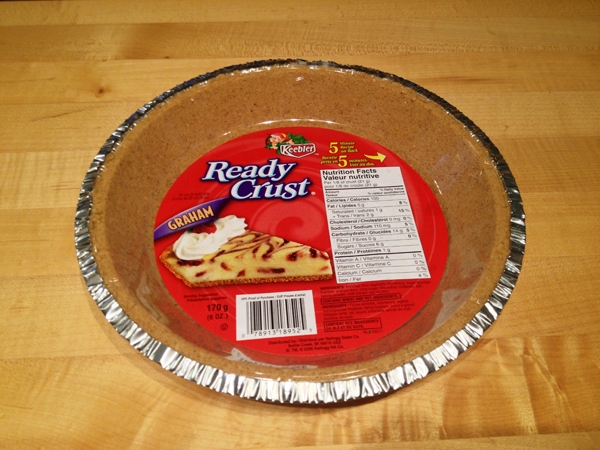 2 packages of Tofutti cream cheese, a lemon, some sugar, vanilla extract, and salt.
(Yes, Redpath sugar is vegan!)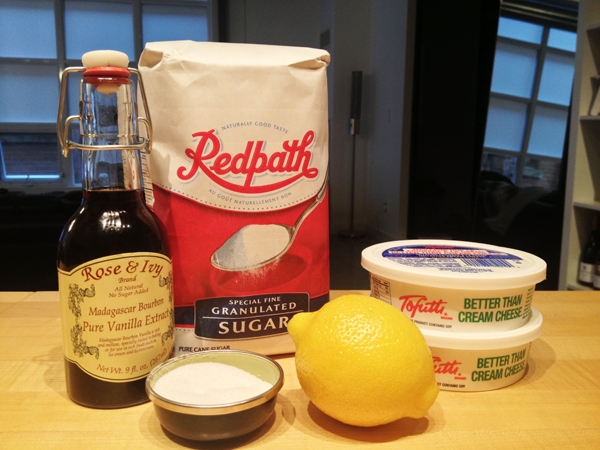 Then juice and zest half the lemon…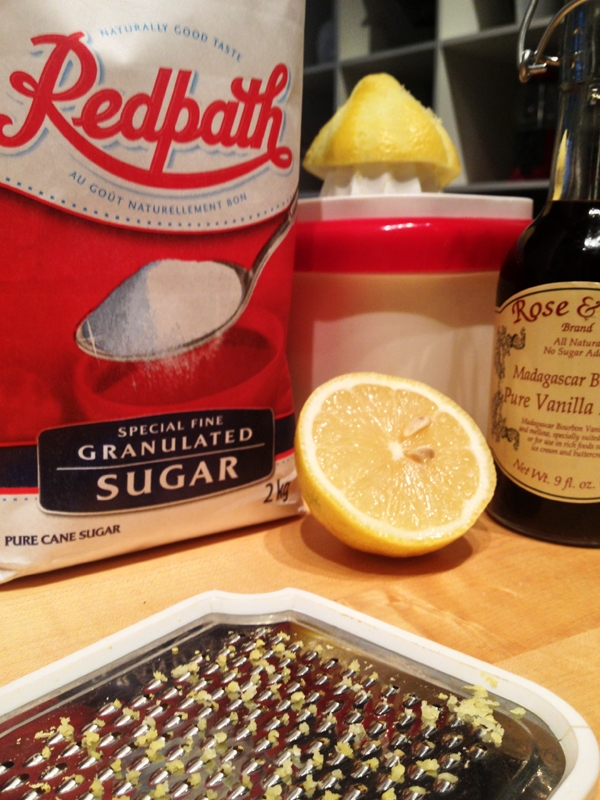 Blend everything together…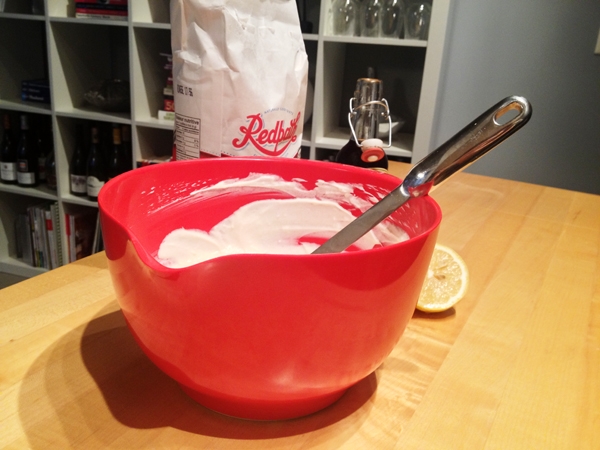 And pour it into the graham crust.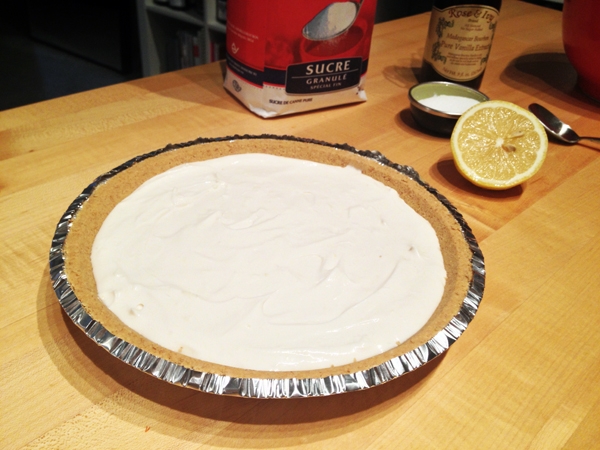 Bake it for 30 minutes, refrigerate it for an hour, and then top it with fresh fruit.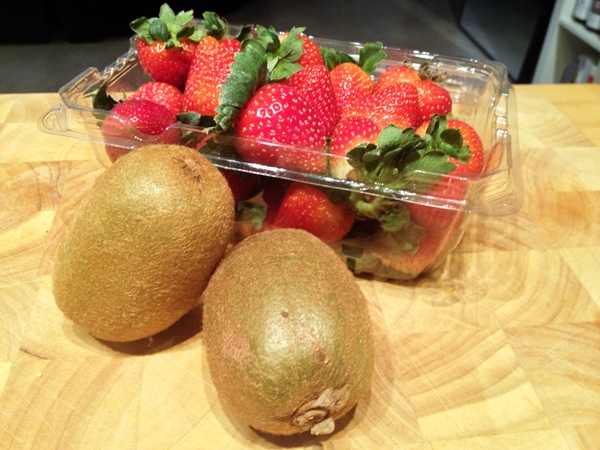 Unfortunately, I forgot to take any photos of the cheesecake when it got sliced-up and served at the party. But the feedback was excellent and like most good vegan desserts, no one could "tell" it was vegan. So there you have it – an easy holiday dessert that will please everyone at the table. Enjoy!
Update
July 11, 2013 – Tofutti linked this recipe on their website today. I'm so stoked!
recipe featured on


Quick & Easy Vegan Cheesecake
This delicious cheesecake will be loved by vegans and non-vegans alike. And it's so easy to make, the hardest part with be sharing it with others!
Author:
Angela @ Vegangela.com
Ingredients
1 Keebler Graham Ready Crust
2 8oz containers of tofutti cream cheese
1 lemon
½ cup sugar
½ tsp vanilla extract
pinch of salt
Topping of choice (fresh fruit, fruit sauce, chocolate sauce, etc)
Instructions
Preheat oven to 350F.
From the lemon, prepare 1 tbsp of fresh juice and 1 tsp of lemon zest.
Add them to a mixing bowl, along with the cream cheese, sugar, vanilla and salt. Blend well.
Pour into the graham crust, bake for 30 minutes, and then chill in the fridge for an hour.
Decorate with fresh fruit, a fruit sauce, or chocolate sauce.