This is our first Christmas home after living abroad for the past 3 years and I thought it would be nice to make a few homemade gifts for family members that we'll be spending time with over the holidays. Some Maple Spiced Pecans have been packaged up for the guys in our family, and I decided to make something special for the moms, mother-in-laws, sister-in-laws, and grandmas on our list.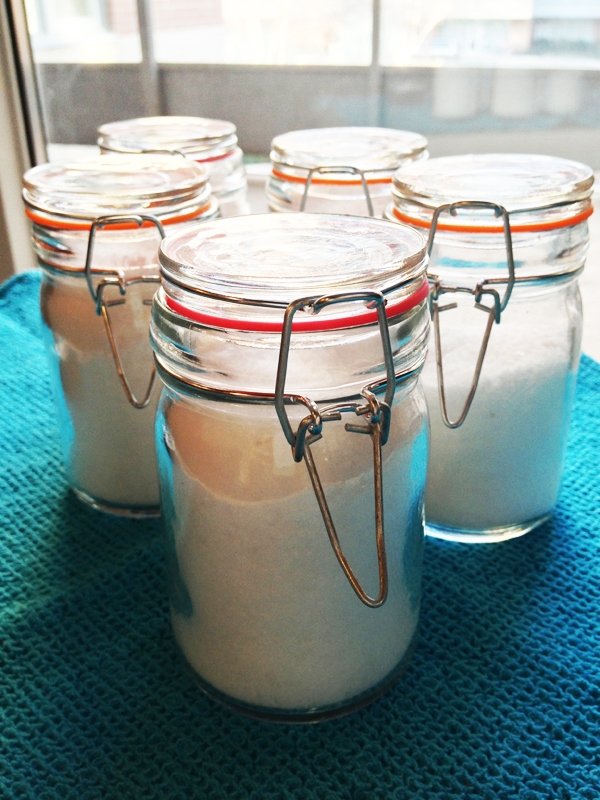 I looked for sugar scrub recipes online but was worried about their shelf life, so I fell back on this trusty recipe from a couple years back. Bath salts have taken on a whole new meaning lately, but I promise that these will do nothing but induce relaxation and calm 🙂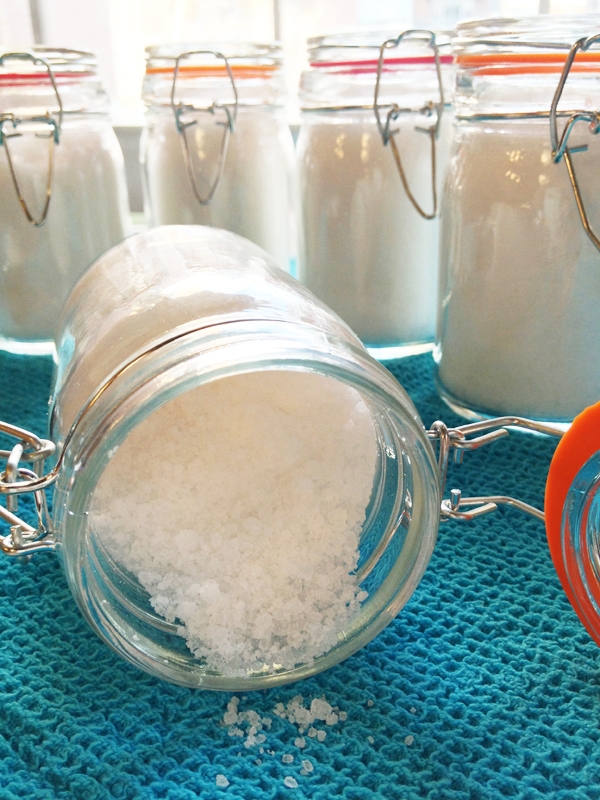 I found these cute little jars at the dollar store, but upcycled jam and Mason jars with painted lids would be just as nice.
The addition of a high-quality essential oil is what makes these bath salts especially luxurious. I chose grapefruit oil because of its many benefits including:
Its aroma – it's refreshing, uplifting and energizing
Its antiseptic properties – it's disinfecting and detoxifying
Its skin benefits – it's been known to help with cellulite and stretch marks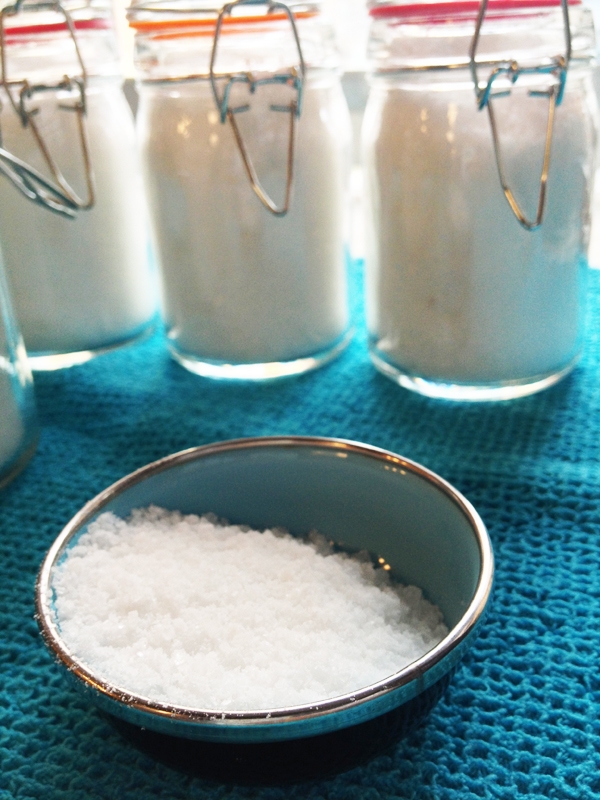 Notes
Do your research and choose a skin-appropriate essential oil.
I avoid chemical-laden beauty products so I don't add artificial coloring to my bath salts.
Beware of naturally-derived dyes, as they could contain animal by-products such as cochineal.
The recipe produces 6 cups of bath salts, enough to fill approximately 6 of these small jars.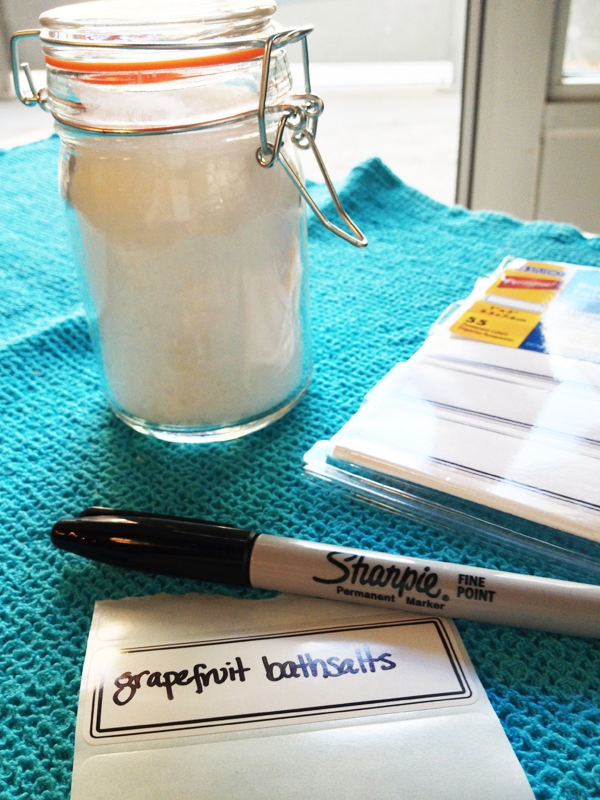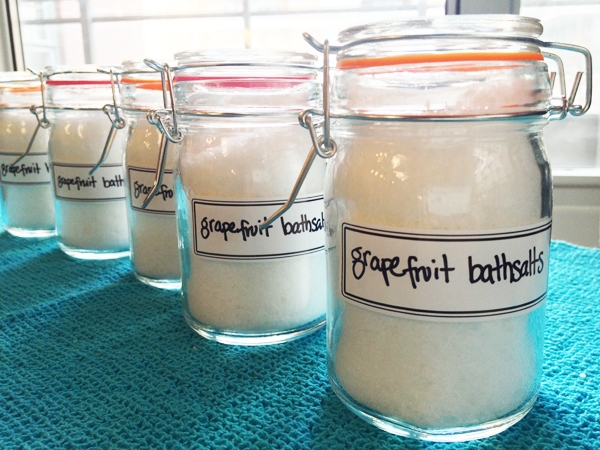 Homemade Bath Salts
Author:
Angela @ Vegangela.com
Recipe type:
Bath Salts, Health, Beauty
Ingredients
3 cups Epsom Salt
2 cups sea salt
2 tbsp essential oil
1 cup baking soda
Instructions
In a medium bowl, mix Epsom salts and sea salts.
Add essential oil and mix well to break-up any clumps that have formed.
Add baking soda and mix well.
Pour into *clean* glass jars.
Fun little gifts for the bath-loving people in your life 🙂