Happy New Year! I've got a ton of yummy recipes to share in the coming weeks, but today I thought I'd share my experiences with Vegan Cuts.
What is Vegan Cuts?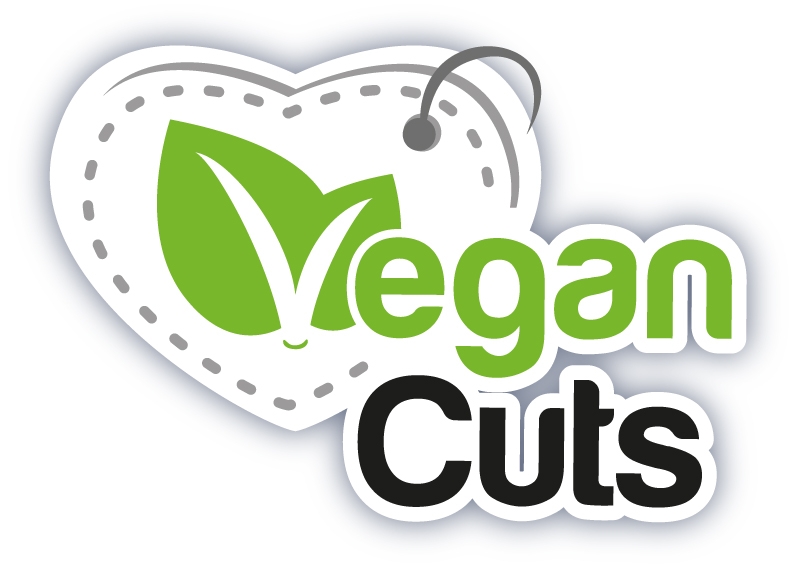 Vegan Cuts is a monthly subscription service for vegan goodies
Each month, you'll receive a delivery filled with with vegan products to try
The Beauty Box contains 4-7 vegan beauty products, ranging from unique cosmetics to luxurious skincare
The Snack Box contains 7-10 vegan snack products, ranging from teas, cookies, candy, chips, crackers and nutritional supplements
---
Why Vegan Cuts?
All of the products have been vetted to be 100% vegan – so the products are free of animal ingredients or animal testing
You can cancel at anytime – so you can try it for a month and then cancel, or even buy it as a one-time gift for a friend!
---
What Does Vegan Cuts Cost?
Both the Beauty Box and Snack Box are $19.95 per month. They're shipped for FREE within the USA (lucky buggers), but it's an additional $8 to Canada and $15 Internationally.
---
December 2013 Beauty Box & Snack Boxes
I received my very first Vegan Cuts Beauty Box and Snack Box in December. Here's a shot of everything that was in them (as you can see a few of the snacks have already been eaten!):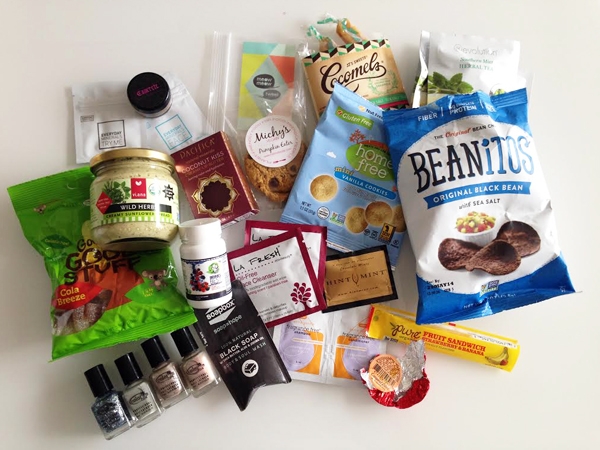 And here's a video of me unboxing my December Vegan Cuts Snack Box and Beauty Box:
---
My Thoughts on the Beauty Box
The Beauty Box is supposed to contain 4-7 products, but mine actually contained 10. And since the nail polishes are "big" minis, I would say it's more like 13 products. Here they are:
As I mentioned in the video, I think the Beauty Box is a great value. Three of the products alone are worth $29 USD ($7 Concrete Minerals Eyeshadow + $10 Pacifica Lip Butter + $12 Color Club Nail Polish Set), so along with the smaller samples, it's a good deal for International and Canadian customers and an absolute steal for folks in the USA. I'm going to keep my Beauty Box subscription, and I'll continue to post unboxing videos and write-ups as long as I maintain the service.
Get more info, or buy a Vegan Cuts Beauty Box
---
My Thoughts on the Snack Box
Although the Snack Box is supposed to contain 7-10 items, mine actually had 11! Here they are:
I'm not someone who typically buys or eats a lot of store-bought snacks. But I loved discovering Sjakk's 'Milk' Chocolate Caramel Bite, Cocomels' Coconut Milk Sea Salt Caramels
and Goody Good Stuff's Cola Breeze gummy candies. They're so good that I plan on adding them to my next Amazon order! However, at almost $35 with the international shipping, I would not be able to justify a monthly Snack Box subscription at this time. Having said that, I think it's a great value if you're in the US or Canada. And it would be especially fun for those of you with vegan kids – a cute way of treating them with a handful of health(ier) snacks  that they get to unbox each month 🙂