A couple months ago, the man and I were craving Japanese food, but wanted to venture beyond our usual spots, Busshari and Tokonoma. We decided to try Crane Bar, a little restaurant/bar tucked away on one of the side streets in Sydney's Kings Cross neighborhood.
Crane Bar is an interesting spot, mixing Japanese design with romantic Victorian decor. It features 2 bars, live music in the evenings, and cozy seating options (we shared a loveseat). The menu features small sharing-style plates and an impressive cocktail list.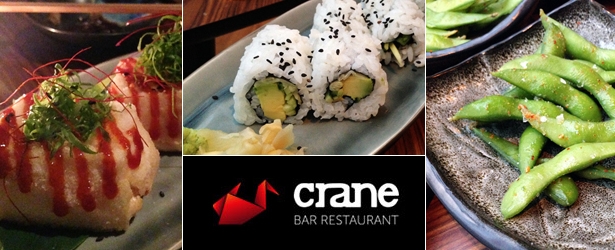 We started with the Spicy Edamame ($8). It was the best I've ever had. Perfectly steamed edamame with chili, black sesame seeds, salt and what I believed to be… truffle oil?! That may sound odd, but I can assure you that it was absolutely delicious and I plan on replicating it at home very soon!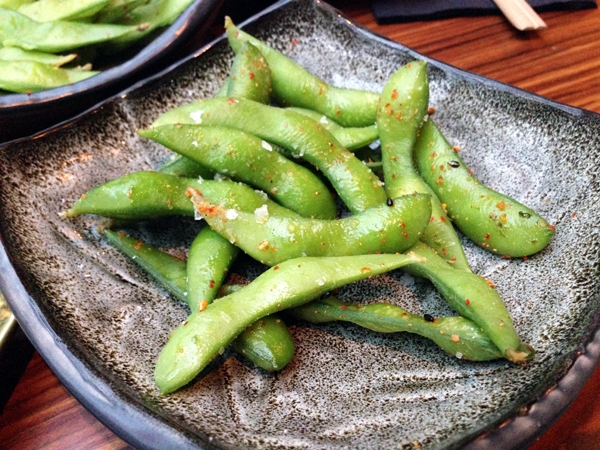 Next up were the Vegetable Dumplings. While not the prettiest dumplings I've ever seen (they look kind of like brains, huh?), they were really tasty and good value at $6 for 4 pieces.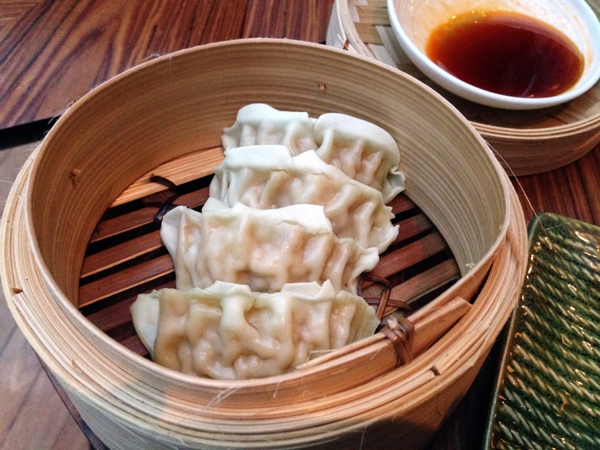 I was really excited to try the Dynamite Tofu, described as "crispy fried tofu with spicy sauce" ($12). While I always appreciate seeing tofu on menus, I must admit that I was somewhat disappointed by this dish. The tofu was bland and that "spicy sauce" tasted like Sriracha sauce. Now I love Sriracha as much as the next person, but I was expecting more from this dish. To be fair, I've been spoiled by the pirikara dofu to avocado (spicy fried tofu, avocado salsa, barley miso) from Tokonoma (which I reviewed here). That dish is an absolute life-changer and proof that tofu doesn't have to be bland or boring!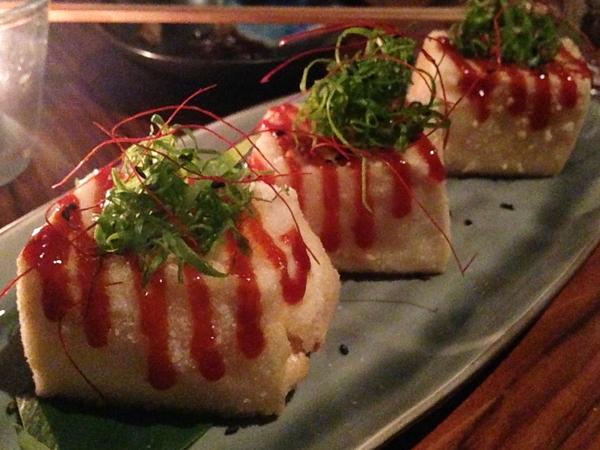 Finally,while they offer a Vegetable Roll, I went off-menu and requested a simple Avocado Roll. Nothing fancy here, just big pieces of avocado rolled into nori, white rice and black sesame seeds. It was great.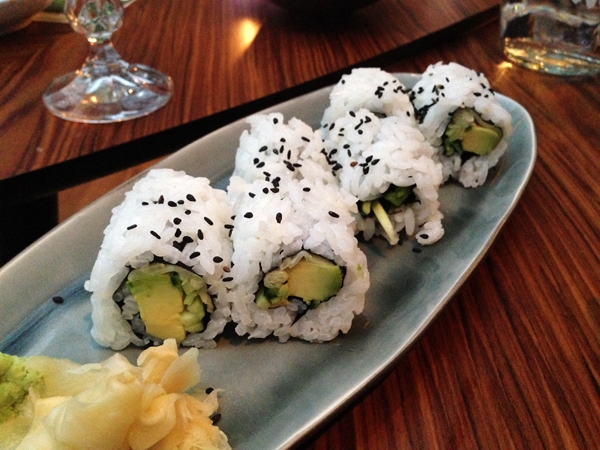 Oh, and did I mention those cocktails? I can't remember how many I had overall, but I did have a Margarita at one point and I remember it being quite delicious…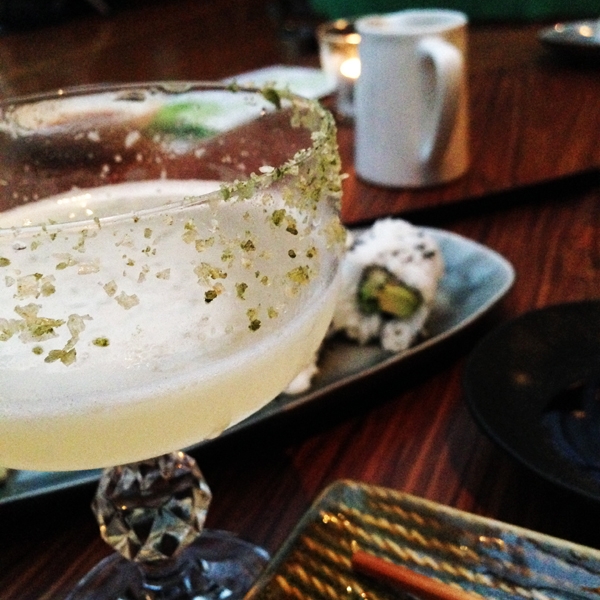 All-in-all, Crane Bar is a nice option if you're looking for a light meal and some tasty cocktails in a relaxed atmosphere. I applaud them for having so many vegetarian and vegan options (I'm talking to you, Busshari!). The Dynamite Tofu has potential and I hope they develop it further and give Tokonoma a bit of competition – if only for my selfish benefit 🙂