When you try so hard to eat fresh/organic/healthy food, it doesn't make sense to smear your body with toxic chemicals. So just as I'm always seeking out the freshest ingredients to make the healthiest meals, I'm also on a constant lookout for high-quality natural beauty products. I was therefore a happy lady when I received a parcel from Ellovi last week. It contained a beautiful glass jar of Butter – their 100% natural, raw, vegan body butter.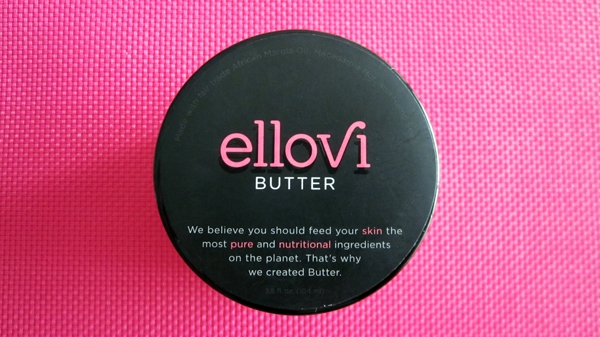 Founded by vegans Kelly Winterhalter and Ryan Pamplin, Ellovi is a California-based beauty brand that is committed to making high-quality products from pure ingredients. In their words, "Ellovi was born to disrupt a beauty industry ruled by products laden with artificial ingredients and cheap fillers". Love it!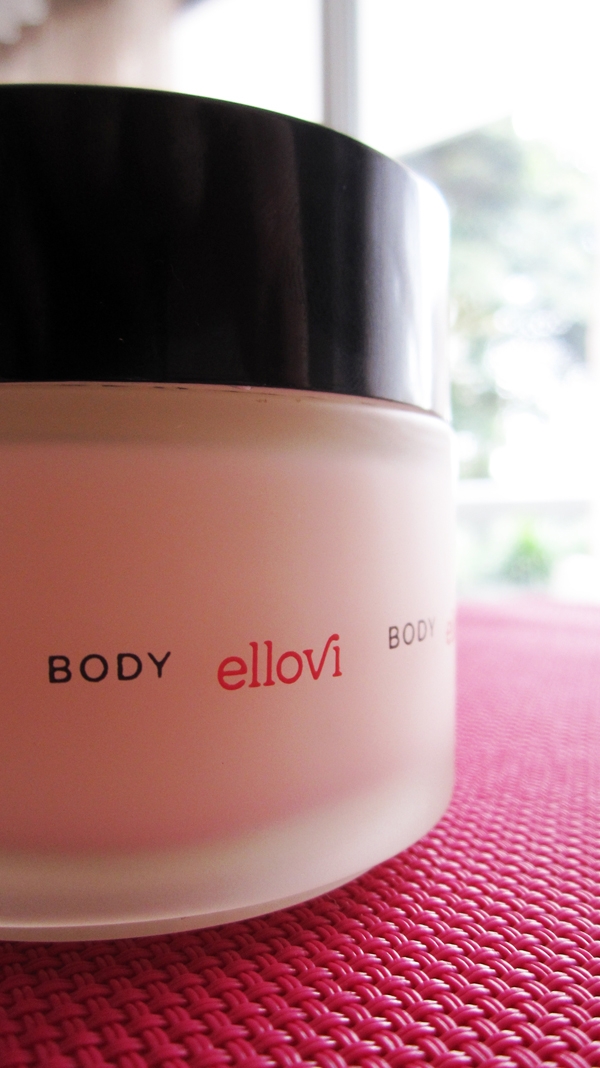 We created Butter because other body butters and moisturizers are full of unnecessary chemicals, parabens, and preservatives created in science labs. Your skin is like one giant sponge, so you've got to protect it from soaking in the bad stuff. – Ellovi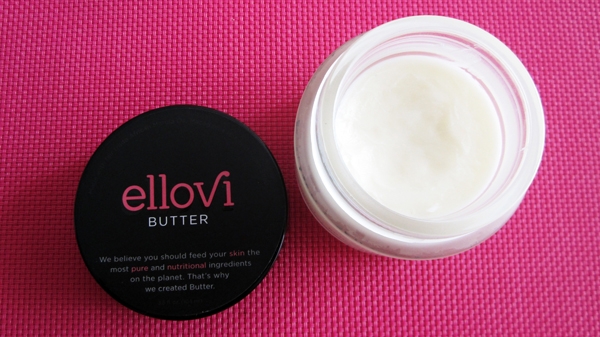 One of Ellovi's claims for the product is: ingredients so pure you can eat them. And they're right! Check out the only 6-ingredients list: Macadamia Oil, Coconut Oil, Hemp Oil, Marula Oil, Non-GMO Corn Starch, Shea Butter. Yummy!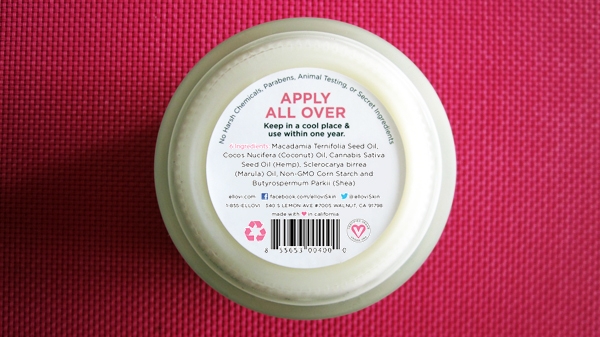 Notice anything missing? Just the preservatives, parabens, chemicals, fillers. There isn't even water in there – so you're not paying for a watered-down product that will make you feel hydrated initially, but then just evaporate away.
What's really special about Butter is that we don't add water. That means it's highly concentrated, can't evaporate like other moisturizers, and we don't need preservatives. – Ellovi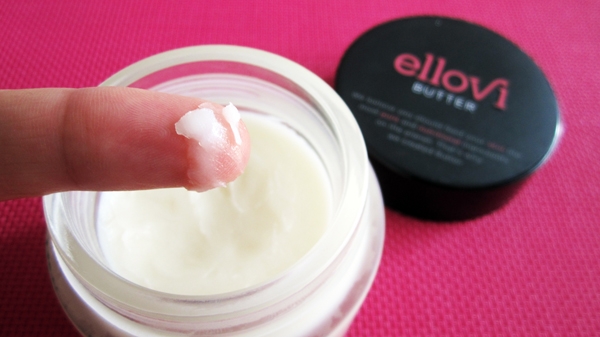 Review
I've really enjoyed using Butter over the last 5 days. Here are my overall thoughts:
Pros
100% vegan – No animal by-products and cruelty-free (always a must!)
Contains only 6 raw, natural ingredients – no preservatives, parabens, chemicals, fillers or even water!
No added fragrance – Fragrances while lovely, irritate the skin. So even if you don't have sensitive skin, all those years of using heavily fragranced products will cause additional damage that none of us need! The subtle sweet and nutty scent in this product comes only from the raw ingredients.
Non-comedogenic – That's a fancy way of saying it doesn't block skin pores. And I can attest that after using it as a night cream for the past 4 days.
Very nourishing – Despite all the rich ingredients, it absorbs quickly and doesn't leave a greasy film.
Versatile

I've enjoyed using Butter on my dry elbows, knees and feet.
Because it does leave a slight shine, I would probably not use it as a day cream (under makeup), but could see myself using it as a deep-moisture treatment when my skin is really dry – like in the dead of winter or after a full day out in the sun.
Because it's so pure, I've been using it at night as a facial moisturizer and eye cream. It goes on rich, but I wake up with fresh-looking skin that's not at all greasy.
In a pinch, it also works as a makeup remover.
According to Ellovi, the natural ingredients provide SPF 15 protection from the sun but I was not able to test that claim.
Cons
Jar packaging – Because Butter doesn't contain any preservatives, it has a shelf-life of one year. I've read that jars aren't really ideal for beauty products because the bacteria on your hands can lead to contamination and product degradation. Having said that, I suppose a glass jar is better than a plastic tube that can leach toxins into the product (and it's better for the environment). One option would be to use a little product spatula, but my solution is to wash my hands before using the product so it remains stable for the entire year.
Will I Buy It?
I love how pure and natural Ellovi Butter is, and I like the way my skin feels after using it. I very likely buy another jar once this one runs out.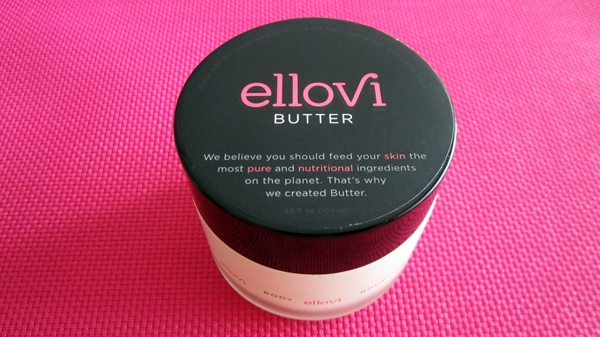 Product Information
Price/Format
$26 – 3.5oz reusable glass jar
Notes
Because this product contains no preservatives, it is advised to keep it in a cool place and use it within one year.
Where to Buy
Ellovi Body Butter and Lip Butter are available at:
Q: What's your favorite facial or body moisturizer?