Falafel is easily the best "fast food" ever created. Deep-fried spiced chickpea balls. Need I say more? Well, as a vegan for almost 20 years, I've eaten A LOT of falafel. In many different cities. But the best I've had by far, is from Yummba here in Sydney, Australia.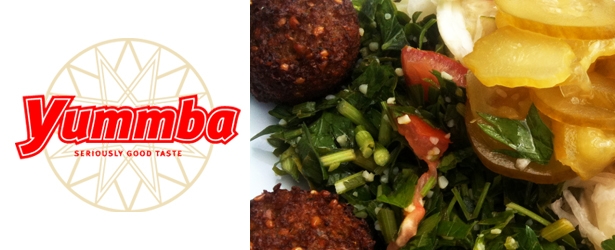 Yummba is located in the food court of the Westfield Bondi Plaza Junction shopping centre. Everything on the menu is 100% vegetarian and many of the options are vegan too.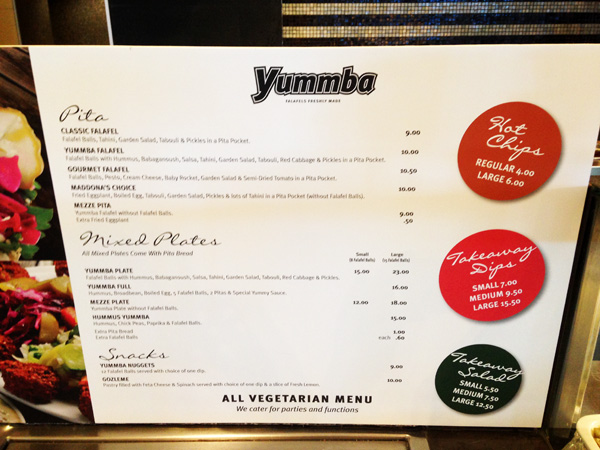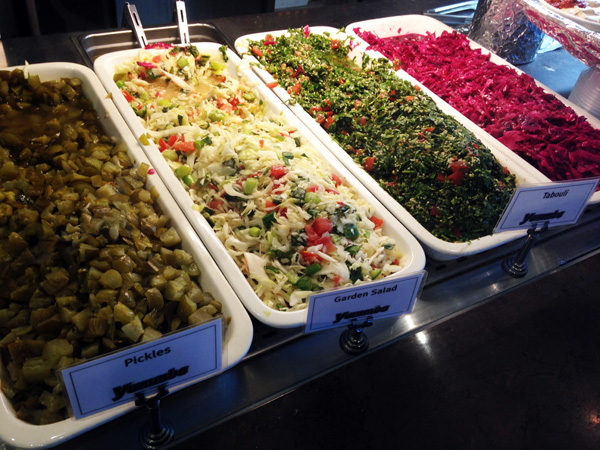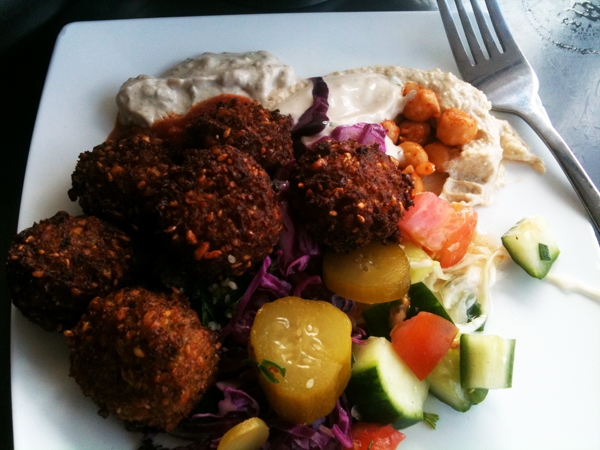 Yummba's falafels are fried-to-order so they're rich but not greasy, and never dry. And the pita bread, so fluffy and light, is like nothing else I've ever tasted. I try to avoid wheat products these days but I make an exception for this bread. It's just too good to pass up!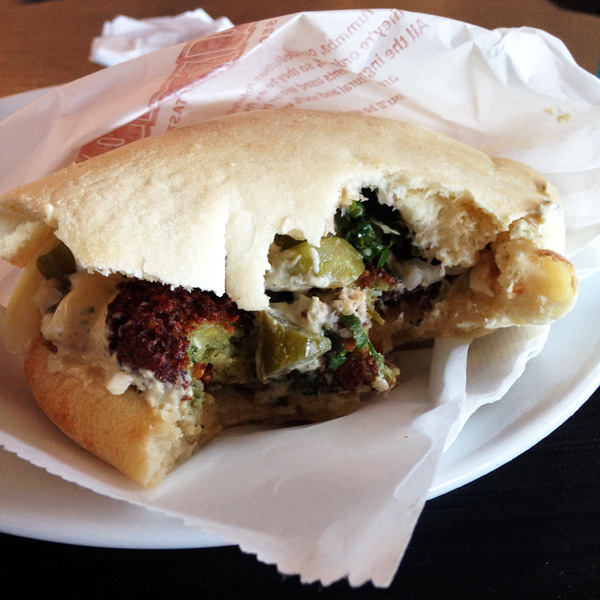 I sometimes order the Yummba Falafel Sandwich, and when I'm feeling really hungry, I get the Yummba Falafel plate. It includes falafel balls, tabouli, pickles, pickled white and purple cabbage, a pita bread and a plate of 4 incredible dips: hummus, baba ghanoush, tahini and a tomato-based one. It's sheer perfection.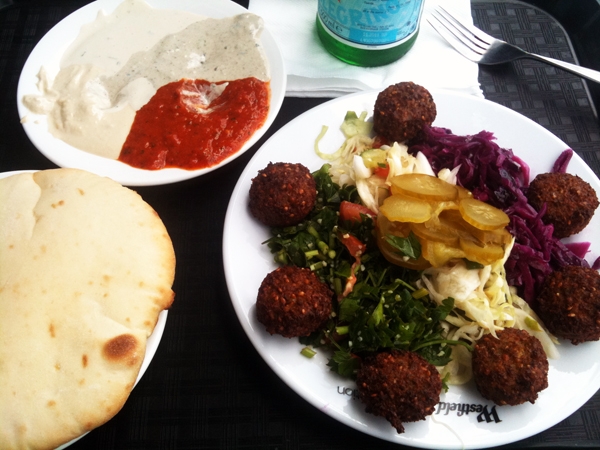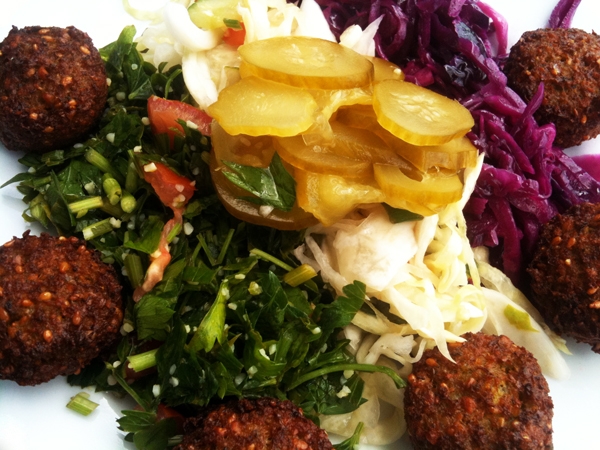 This place makes me actually look forward to going to the mall. If you're a vegan and/or lover of perfect falafel balls, you need to eat here now!