Quick & Easy Tofu Sandwich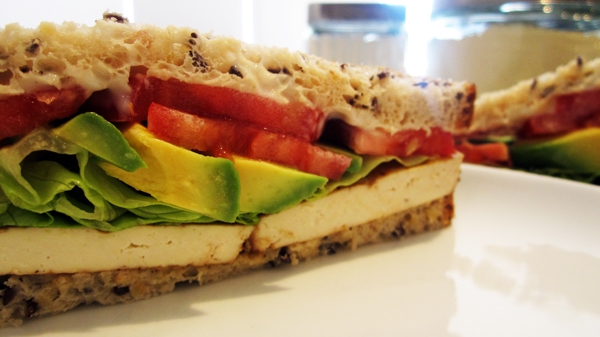 Author:
Angela @ Vegangela.com
Recipe type:
Main, Sandwich
2 slices of tofu
Sprouts or lettuce or baby spinach
2 tomato slices
2 avocado slices (optional)
2 slices vegan bread (gluten-free, as required)
vegan mayonnaise
vegan margarine (optional)
vegetable oil
salt and pepper
Heat oil in a frying pan on medium heat. Cook the tofu on both sides until browned.
Season tofu with salt and pepper.
Assemble sandwich using bread, margarine, mayonnaise, tofu, and veggies.
Recipe by
Vegangela
at http://vegangela.com/2011/06/14/quick-and-easy-tofu-sandwich/