Maple Spiced Pecans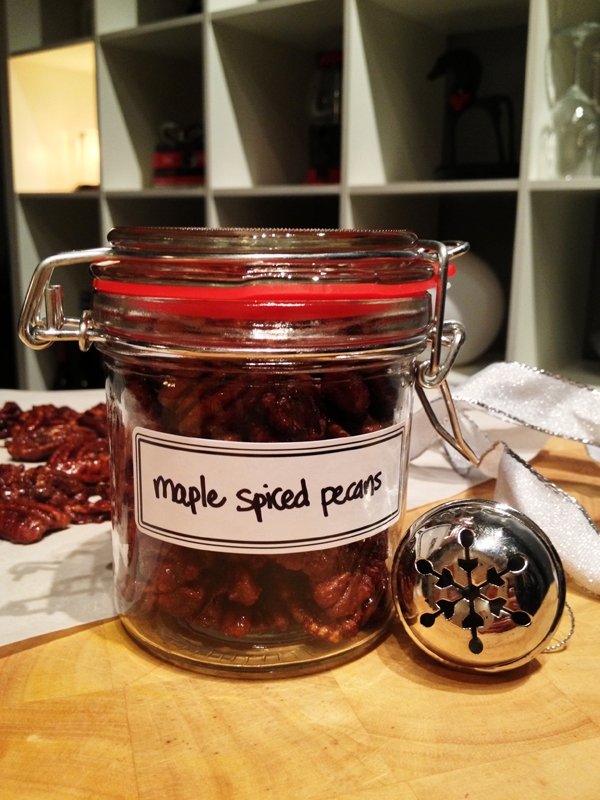 4 cups raw pecans
½ cup maple syrup
1 tsp cinnamon
½ tsp salt
½ tsp cumin
¼ tsp nutmeg
¼ tsp ginger
¼ tsp chili powder
¼ tsp cayenne pepper
⅛ tsp allspice
Preheat oven to 375 degrees.
Line a rimmed baking sheet with foil or parchment paper.
Place all ingredients in a large bowl and toss to combine.
Spread pecans in a single layer on the baking sheet.
Bake for 15 minutes, stirring every 5 minutes or so.
Remove baking tray from oven and spread the nuts onto a large plate in a single layer, ideally not touching each other.
Place plate in the fridge for 10 minutes (this cools the nuts and makes them extra crispy).
The pecans can be stored at room temperature in an airtight container up one week.