Quick & Easy Vegan Cheesecake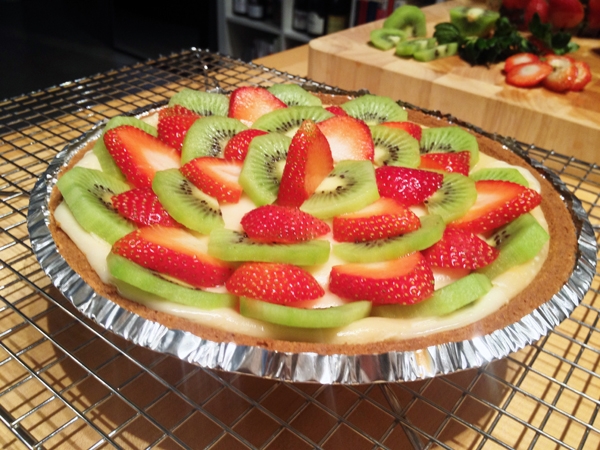 Author:
Angela @ Vegangela.com
1 Keebler Graham Ready Crust
2 8oz containers of tofutti cream cheese
1 lemon
½ cup sugar
½ tsp vanilla extract
pinch of salt
Topping of choice (fresh fruit, fruit sauce, chocolate sauce, etc)
Preheat oven to 350F.
From the lemon, prepare 1 tbsp of fresh juice and 1 tsp of lemon zest.
Add them to a mixing bowl, along with the cream cheese, sugar, vanilla and salt. Blend well.
Pour into the graham crust, bake for 30 minutes, and then chill in the fridge for an hour.
Decorate with fresh fruit, a fruit sauce, or chocolate sauce.
Recipe by
Vegangela
at http://vegangela.com/2012/12/16/quick-and-easy-vegan-cheesecake/