Vegan MoFo #22 – I'm always on the lookout for healthy cookie recipes, and was inspired by this one that I found on About.com. I've made it a couple times now, and have modified it a bit each time.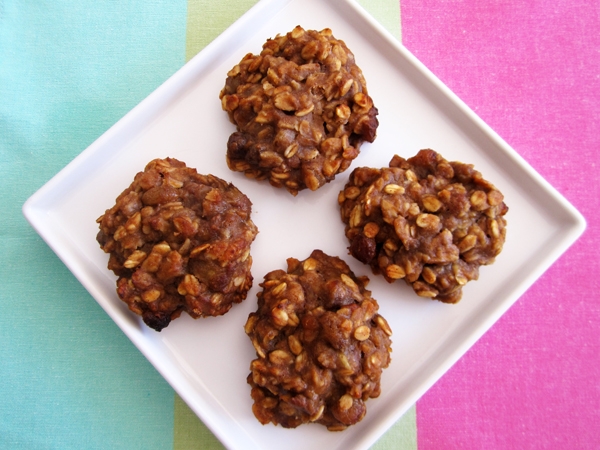 These are not delicate cookies. They're dense little crumbly fellows…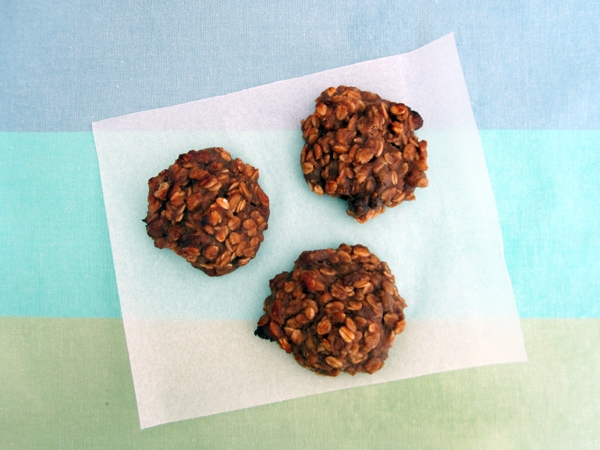 I'm pretty amazed how awesome these are, considering that they don't have any oil/margarine or added sugar (just maple syrup). I like being able to eat these for breakfast without feeling guilty!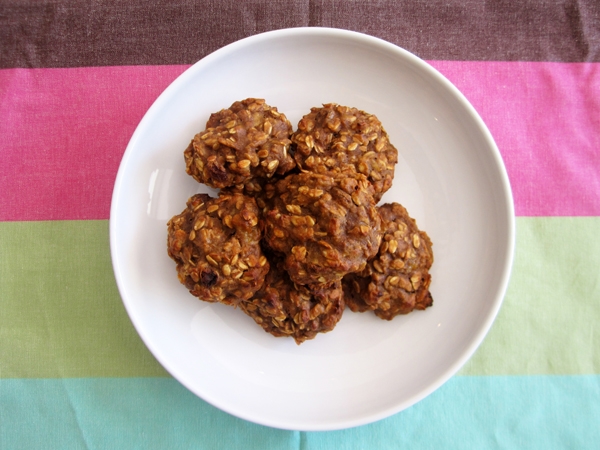 Also, they're freezer-friendly, so you can freeze them and pop them out a couple hours before you plan on eating them.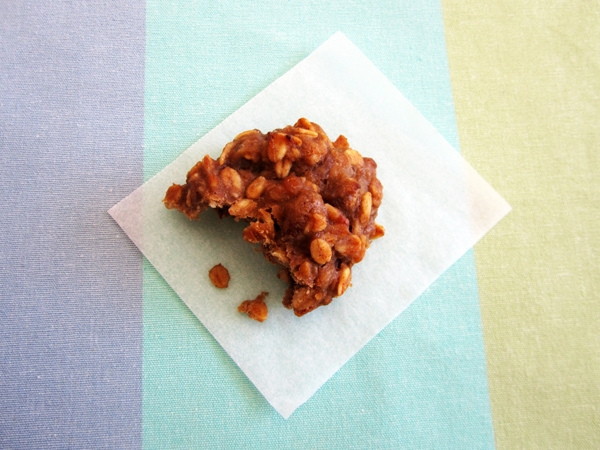 They're really great if you're on the go and just need a bite of something healthy and filling.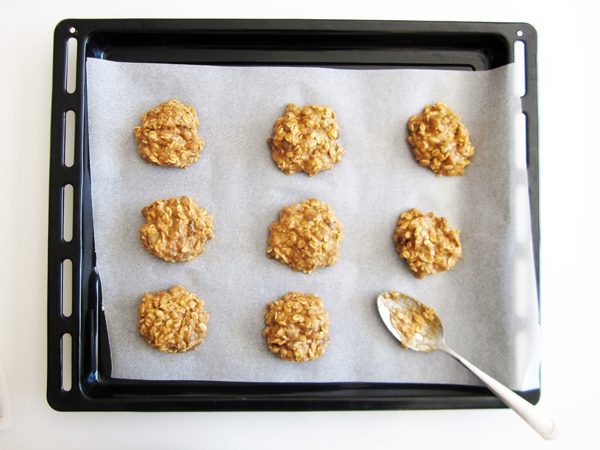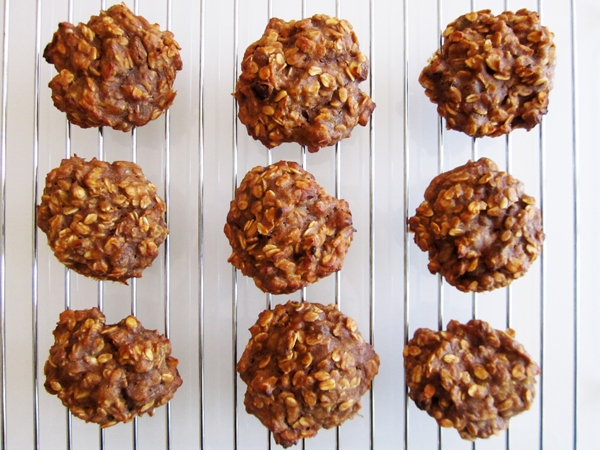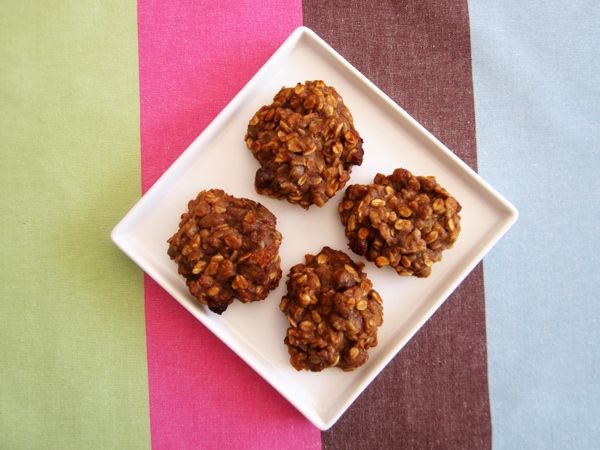 Updates
December 19, 2013 – I've come across many other breakfast recipes this year, and have been inspired to tweak this recipe even further over the last little while. I removed the flour, which in turn allowed me to remove the soy milk and vegan egg replacer. I added nuts and raisins to make things more interesting, and even added protein powder to make these babies even healthier. The result is a moist breakfast cookie that almost tastes like banana bread. I hope you enjoy the update to the recipe below!

Healthy Vegan Breakfast Cookies
These cookies are so healthy, you can eat them for breakfast and not feel guilty. Vegan and Gluten-Free!
Author:
Angela @ Vegangela.com
Recipe type:
Breakfast, Dessert, Snack
Ingredients
2 ripe bananas (overripe is fine)
⅔ cup applesauce (or apple baby food)
⅓ cup natural peanut butter (or almond butter / sun butter)
¼ cup maple syrup
2 tbsp vanilla protein powder (optional)
1 tsp vanilla
1 tsp cinnamon
1 ½ cups quick cooking or rolled oats (use gluten-free, as needed)
¼ cup walnuts (or other nuts, or coconut)
¼ cup raisins (or chocolate chips, or more nuts)
Instructions
Preheat oven to 350F/175C degrees.
In a large bowl, mash the banana into a thick paste. Add the applesauce, peanut butter, maple syrup, protein powder, vanilla and cinnamon, and mix well.
Stir in the oats, nuts and raisins.
Line cookie sheet with parchment paper. Drop spoonfuls of dough onto the sheet and bake 20 minutes*, or until slightly browned.
Store in an airtight container for up to 3 days. May also be frozen and brought-out as needed.
Notes
*Bake for 20 minutes in a fan-forced/convection oven, or longer in a regular oven.

Inspired by Sugar-Free Vegan Peanut Butter, Oatmeal and Banana Cookies, About.com.