I cooked up a storm last week and I have a lot of yummy recipes coming, but in the meantime, I wanted to post this quick snack that I made the other day.
I love popcorn and came up with this recipe after reading about a few truffle butter recipes online. Everything is better with a bit of white truffle oil – and popcorn is no exception!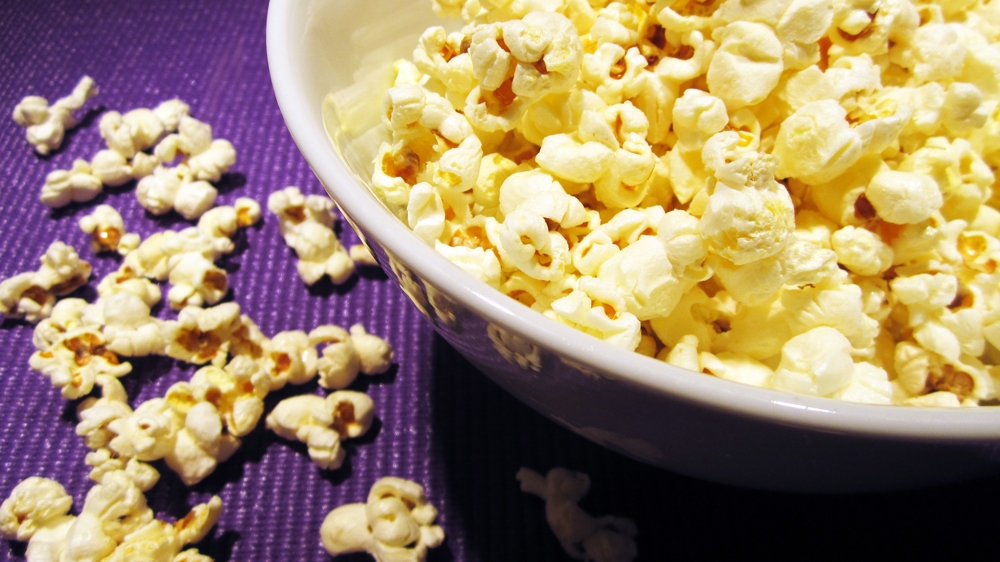 By the way, if you normally eat microwave popcorn, you should read-up on the toxic chemicals that are used the coat the bags. As you can see below, it's super easy it is to make popcorn at home on the stove – or better yet with an air popper (no fat). At pennies a bowl, it will save you a lot of money too!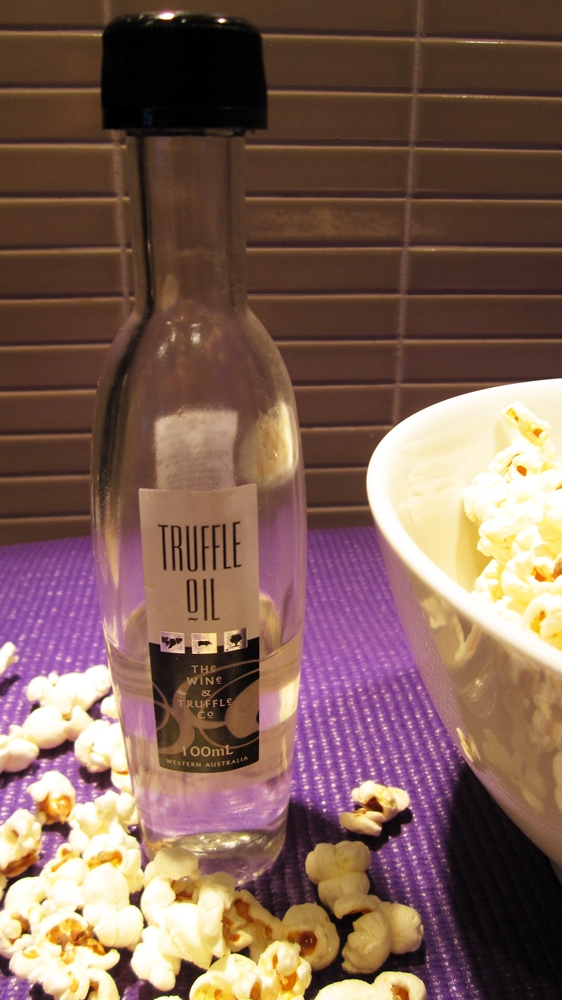 White Truffle Popcorn
Popcorn gets elevated with rich and earthy truffle oil. Vegan and Gluten-Free!
Author:
Angela @ Vegangela.com
Ingredients
3 tablespoons vegetable oil
⅓ cup corn kernels
1 tablespoon margarine (optional)
2 tablespoons white truffle oil
salt, to taste
Instructions
Add the 3 tablespoons of vegetable oil to a large pot with a lid. Heat at medium high heat until the oil is watery and coats the entire base of the pot.
Add the corn kernels and cover the pot with the lid. Shake the pot every 5-10 seconds, so that the kernels do not burn. You'll begin to hear them popping – remove pot from heat when the popping slows down.
Let the pot rest about 30 seconds before removing the lid, as some kernels may still pop.
If using margarine, heat it in a small bowl in the microwave for 30 seconds, or until melted.
Add the truffle oil to the margarine and mix together. Pour mixture onto the popcorn and shake it for even distribution. Season with salt and serve.