The next topic for my What's That? series is Tahini. I always keep a jar of tahini on hand, as I use it weekly to make hummus and salad dressings. Once you buy tahini, you'll never have to (over) pay for store-bought hummus ever again. Also, one of my upcoming recipes will feature tahini, so I thought that I'd offer a bit of background on it now for those of you who may be unfamiliar with it.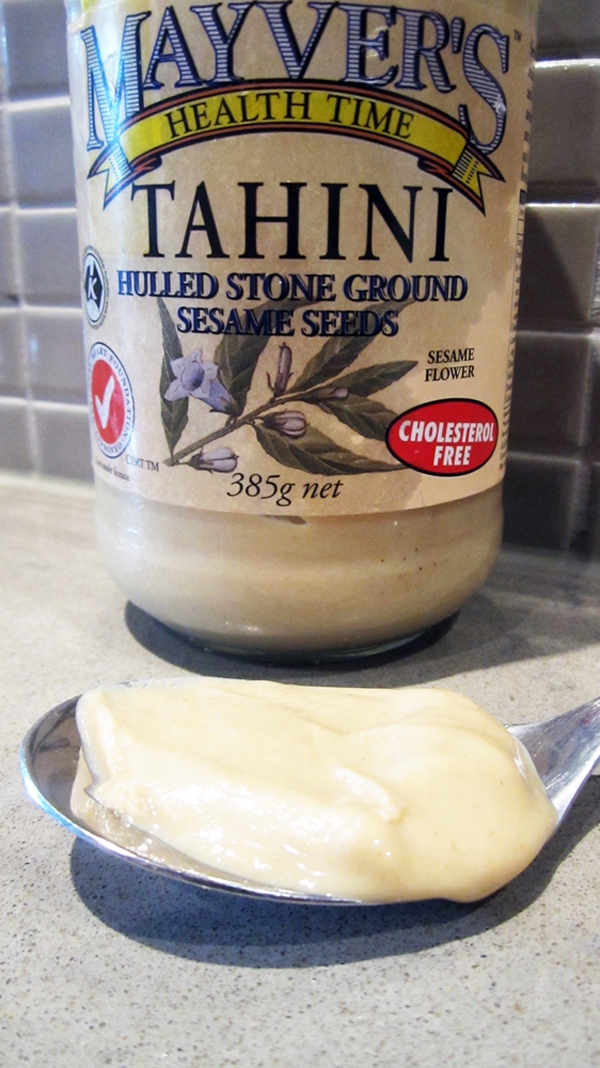 Facts
It is a paste made of ground sesame seeds, and has a nutty and slightly bitter taste
If the sesame seed husks are removed, it is referred to as "hulled", otherwise as unhulled
Some tahini contains lightly roasted sesame seeds, other types use raw sesame seeds
It originated in ancient Persia (Iran), and has been around since at least the 13th century
It is used in Middle Eastern foods, as well as Chinese, Korean and Japanese dishes
It is sold fresh or dehydrated – normally in a glass or plastic jar, and is available at most grocery stores in the Middle Eastern or Kosher sections
Like any natural nut or seed butter, the natural oils may separate after a certain period of time – simply use a spoon to mix it back together before using
---
Uses
It is the main ingredient in many Middle Eastern recipes including:

Hummus – along with chickpeas, lemon juice, and olive oil (the more tahini, the creamier the hummus)
Baba ganoush – roasted eggplant dip

If you've ever eaten a falafel or shawarma wrap, then it may have been served with a thin white sauce of watered-down tahini
It is the main ingredient in halva, a sweet dessert made with tahini and sugar
It tastes great in salad dressings and makes them thicker/creamier
Add a tablespoon to smoothies for an extra protein boost
My jar says to store it in the pantry, but I've always stored it in the fridge
Here's a list of my tahini recipes
---
Q: What are your favorite uses for Tahini?