I realized today that I had two very ripe bananas that I needed to use ASAP. With the price of bananas in Sydney hovering around $13/kilo at the moment, there's no way that any banana in this house can go to waste. Being a temporary ex-pat, I have limited kitchen supplies. I don't own a bread loaf pan, so the obvious choice of banana bread is out of the question. I do, however, own a muffin tin, so when I came across this recipe for Chocolate Banana Bread with Chickpea Flour, I decided not only to veganize it, but muffinify it as well.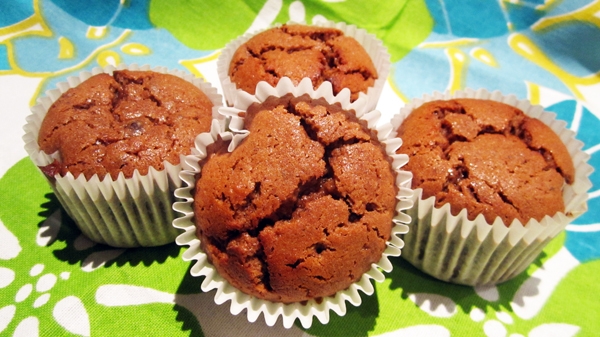 The first time that I ever used besan (chickpea flour) was during the 2-day vegan Indian cooking workshop that I attended last year, when we used it to make spinach pakoras. I then bought a big bag of chickpea flour for $2 at the grocery store but other than making pakoras a couple times, I hadn't used the stuff at all.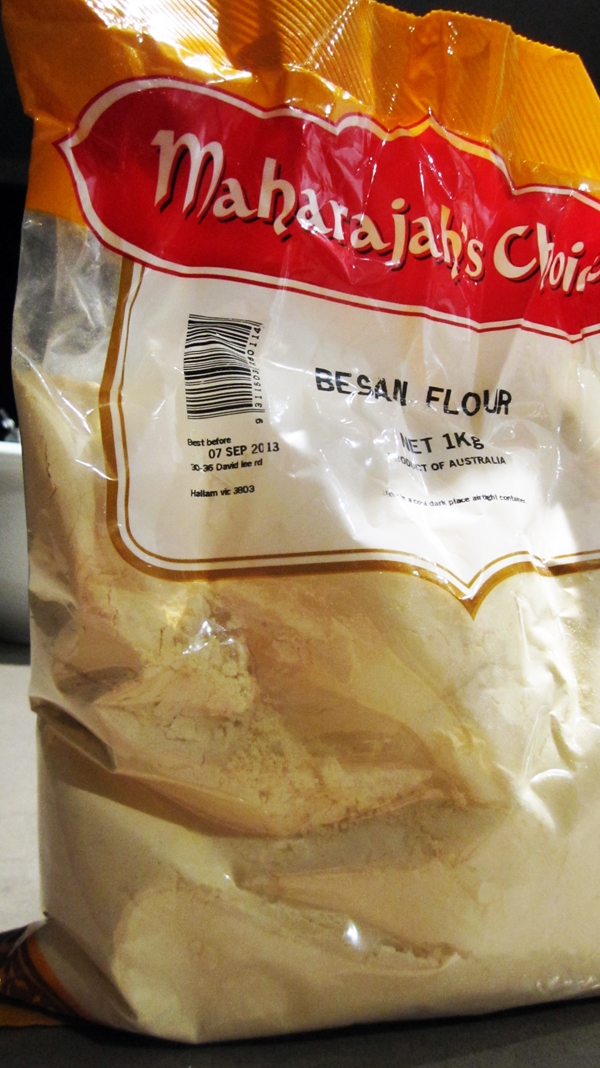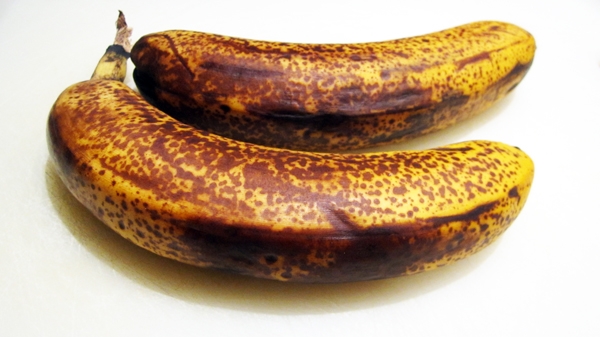 Based on these muffins, I'm going to be using chickpea flour a lot more. It's naturally gluten-free, so unlike wheat-based muffins, you don't have to worry about over-mixing the batter (which activates the gluten and can lead to dry/dense muffins). On the other hand, these little guys are moist and delicious. And because chickpea flour contains 22g of protein per 100g – almost twice that of whole wheat flour – they're also chock-full of protein. Good times!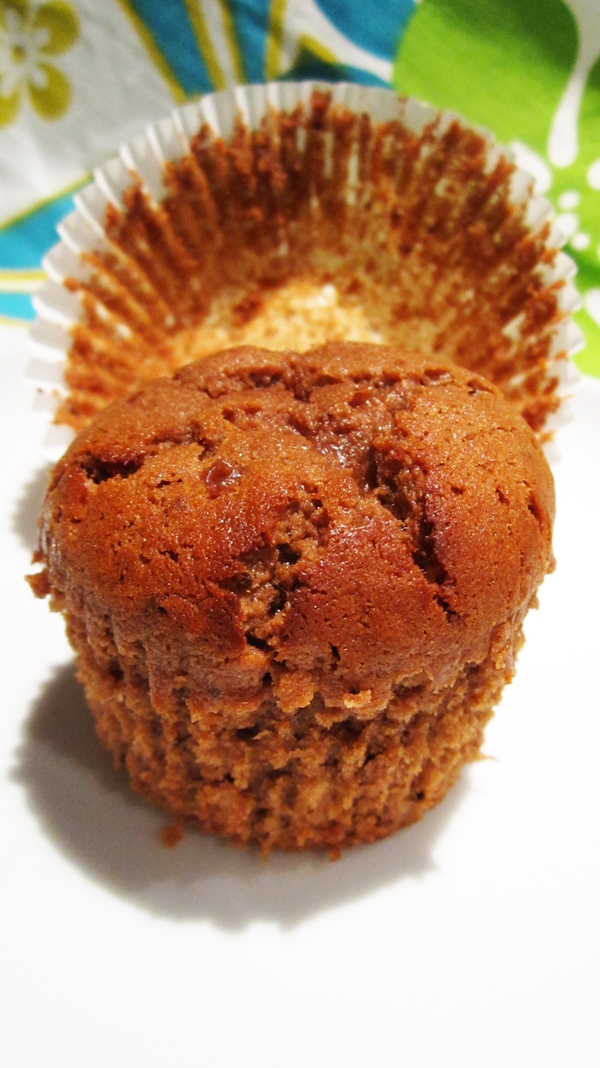 Notes
When I initially taste-tested the batter, I was pretty disgusted because it had a really strong bean taste. But luckily, that taste disappears in the baked muffins. So while you won't be licking the bowl clean, rest assured that the actual muffins won't stick around for long!
To make the muffins vegan, I used ener-G egg replacer for the eggs, coconut oil for the butter, and because I didn't have any vegan sour cream on hand, I used 2 tbsp of vanilla soy yogurt + 1 tsp lemon juice for the sour cream.
I under-filled my medium muffin cups and ended-up with 9 muffins that didn't rise beyond the edge of my muffin liners. I recommended below that they be filled to the very edge, so that should result in about 6-7 muffins.
I promise you, kids will never know that these aren't cupcakes. You could even continue the chickpea theme and frost these with Corina's Chickpea Buttercream Frosting 🙂
| | | |
| --- | --- | --- |
| | | |
Gluten-Free Chocolate Banana Muffins
These delicious chocolate banana muffins with chickpea flour (besan) are moist, protein-packed and best of all: they're vegan and gluten-free!
Author:
Angela @ Vegangela.com
Recipe type:
Dessert, Snack
Ingredients
3 vegan eggs (such as Ener-G Egg Replacer)
¾ cup sugar (raw sugar works well)
½ cup coconut oil, liquified
2 full tbsp vegan sour cream (or 2 tbsp soy yogurt / silken tofu + 1 tsp lemon juice)
2 very ripe bananas, mashed
1+1/2 cups besan (chickpea flour)
¼ cup cocoa powder
1 tsp baking powder
Instructions
Preheat oven to 175°C/350°F.
Whisk the egg replacer and sugar until fluffy before adding the coconut oil, sour cream (or soy yogurt + lemon juice) and mashed bananas.
Stir very well – you can use an electric mixer but I just whisked it vigorously until completely combined.
Sift flour, cocoa powder and baking powder into the batter and stir until completely mixed.
Fill greased/lined muffin cups completely to the edge. Bake for 20-25 minutes or until a toothpick inserted in the center comes out clean.
Notes
Makes: 6-7 medium-size muffins.
Update
May 17, 2014 – I've made these a few times again recently and instead of using vegan sour cream or yogurt, I've been using silken tofu. And I've also added vanilla extract. Recipe updated above 🙂