I love Thai food, and especially red curries. I often make regular red curries at home, but yesterday, I made a quick and healthy red curry dish using quinoa.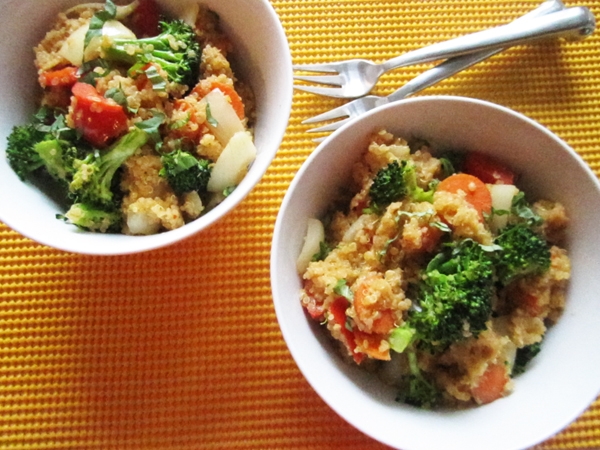 This is a pretty basic recipe. The next time I make it, I will try to make it into a one-pot-meal, but as it is now, it's still an easy recipe that is suitable as a weeknight meal.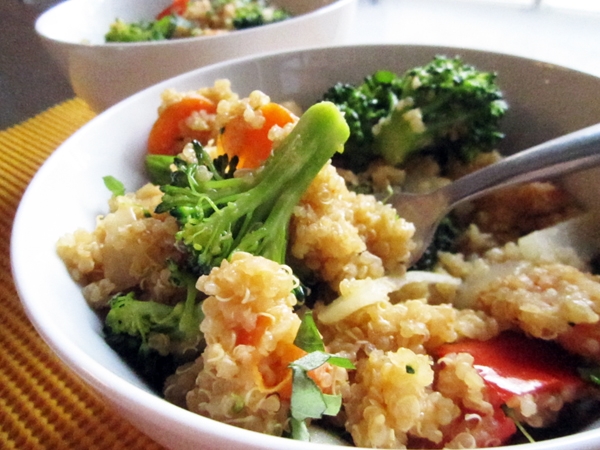 This isn't very spicy, so if you like things spicy, you'll want to toss in some Sriracha Hot Chili Sauce.
While you can certainly make your own red curry paste, Thai Kitchen Red Curry Paste is widely available and works well: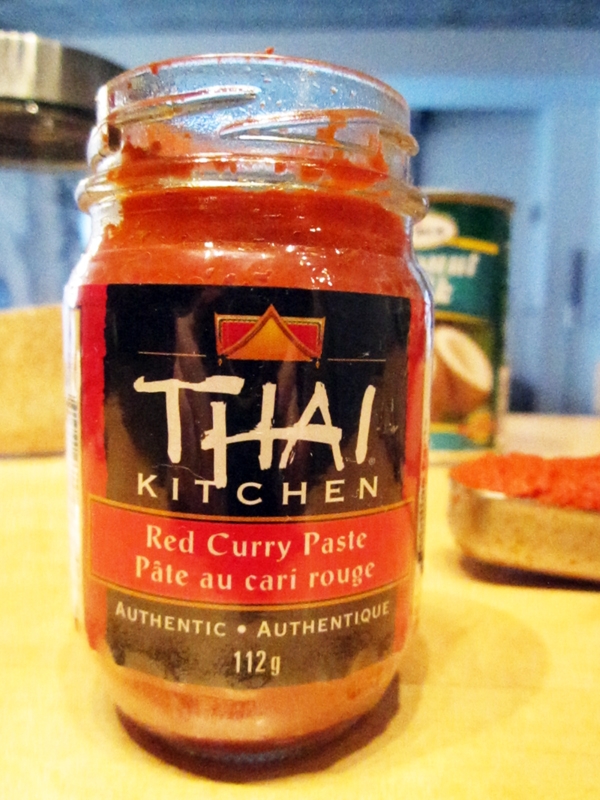 It's vegan and gluten-free, and the best part is that the ingredients list is very straight-forward: Red Chili, Garlic, Lemongrass, Galangal (Thai Ginger), Salt, Onion, Kaffir Lime, Coriander, Pepper.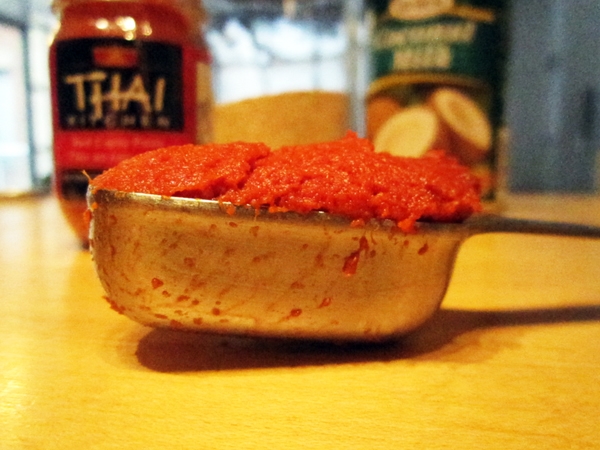 I used a mix of onions, carrots, red bell pepper (capsicum), and broccoli. But really, any colorful veggies would work, including Asian eggplant, butternut squash/pumpkin, snow peas, etc…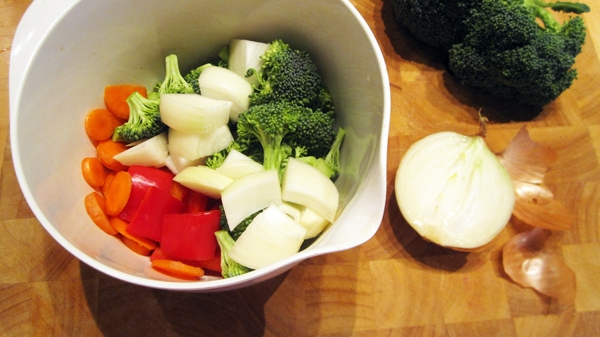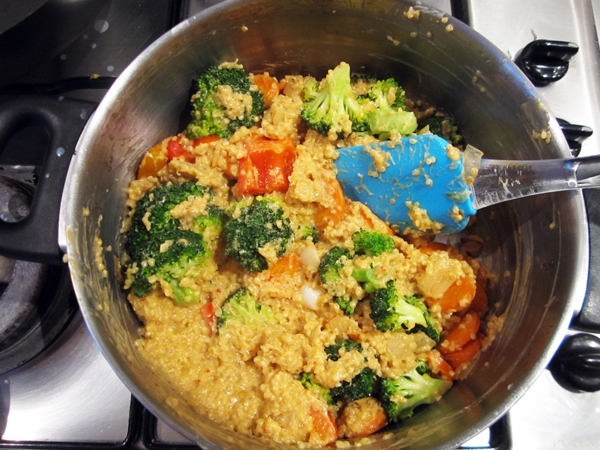 Updates
April 8, 2013 – I just made this again tonight and realized that my liquid measurements were way off! This dish is not meant to be a traditional curry, so it should be a 3/4 cup of broth/water, not 1+1/3 cup. I'm updating the recipe below – thanks to everyone who commented on the "soupy" texture! Also, I increased the sugar to 2 tbsp – that really brings out the flavor of the coconut milk.
November 25, 2013 – I found a vegan red curry paste from Ayam here in Australia. It tastes great, however unlike the Thai Kitchen one, it already contains sugar so it's rather sweet. I've therefore added notes to the recipe below, indicating that you may need to adjust the sugar and spice of this recipe depending on your particular red curry paste.

Quick & Easy Vegan Red Curry Quinoa
This Thai red curry quinoa dish can be made in less than 20 minutes! Vegan / Gluten-Free / Nut-Free
Author:
Angela @ Vegangela.com
Ingredients
1 cup quinoa
1 (400ml) can coconut milk
¾ cup vegetable broth (or water)
2-3 tbsp vegan red curry paste (see note)
2 tbsp raw sugar (or brown sugar) (optional - see note)
1 tbsp Sriracha sauce or 1 tsp crushed red chili pepper (optional - see note)
1 tsp coconut or vegetable oil
1 clove garlic, minced
3 cups colorful veggies (onions, carrots, red bell pepper, broccoli, etc)
Garnish
Fresh basil and/or cilantro (coriander) (optional)
Instructions
In a medium saucepan, mix quinoa, coconut milk, vegetable broth, red curry paste, sugar, and Sriracha sauce / red chili flakes (if using). Bring to boil, then lower heat to lowest setting and cover saucepan. Simmer until the quinoa is ready, about 15 minutes. If the liquid is almost all absorbed but the quinoa is still not ready, stir another ¼ cup of water in.
While quinoa is cooking, heat oil over medium heat and stir-fry the garlic and veggies.
Mix veggies with quinoa and serve, garnished with fresh basil/cilantro.
Notes
Store-bought chili pastes vary: some are spicier than others, and some contain sugar whereas others do not. If you're not sure how strong your curry paste is, start with 2 tbsp and once the quinoa is fully cooked, taste it, and stir-in another tbsp of curry paste, as needed. You may also want to add additional sugar and/or Sriracha sauce or dried red chili flakes.