I picked up some delicious granola from a local Sydney health food store (About Life) a few months ago. It contained so many of my favorite things, like shredded coconut, almonds, chia seeds, pecans, pumpkin seeds, and walnuts. It was so good that I kept the bag for months, vowing to recreate it at home. Well I finally got around to it yesterday and I'm so pleased with the results that I just had to share the recipe with you!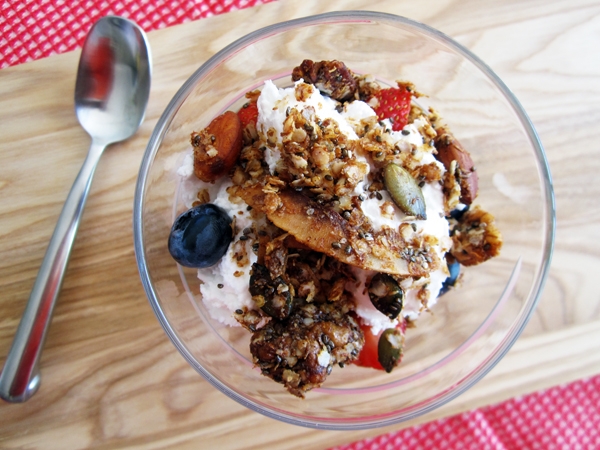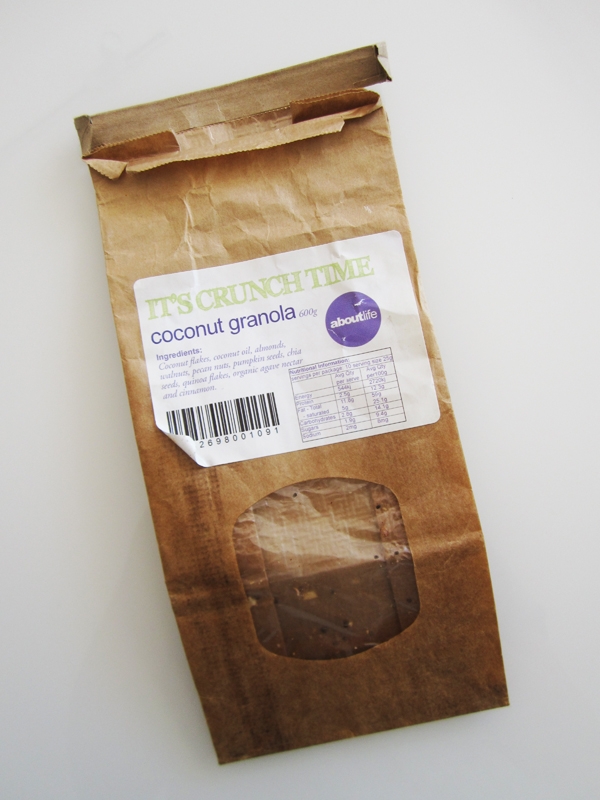 The cool thing about this granola is that it's made with quinoa flakes instead of oats. I found a box of it at Coles here in Sydney, and amazon.com carries it you can't find it locally. You could substitute the quinoa flakes with regular oats – just use gluten-free oats if that's an issue for you.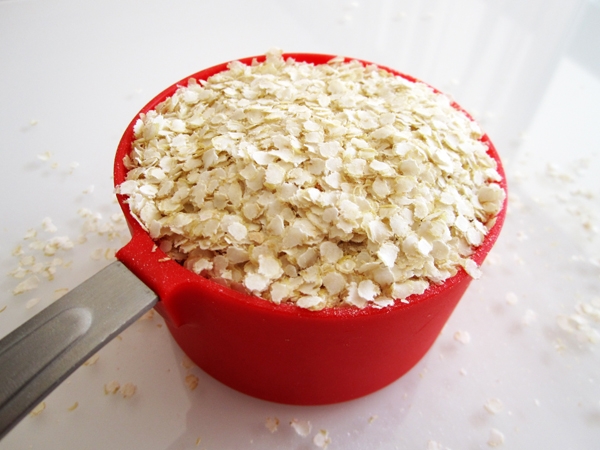 I used this beautiful large-flake organic coconut, but regular shredded coconut should work too. Just watch it to ensure it doesn't burn.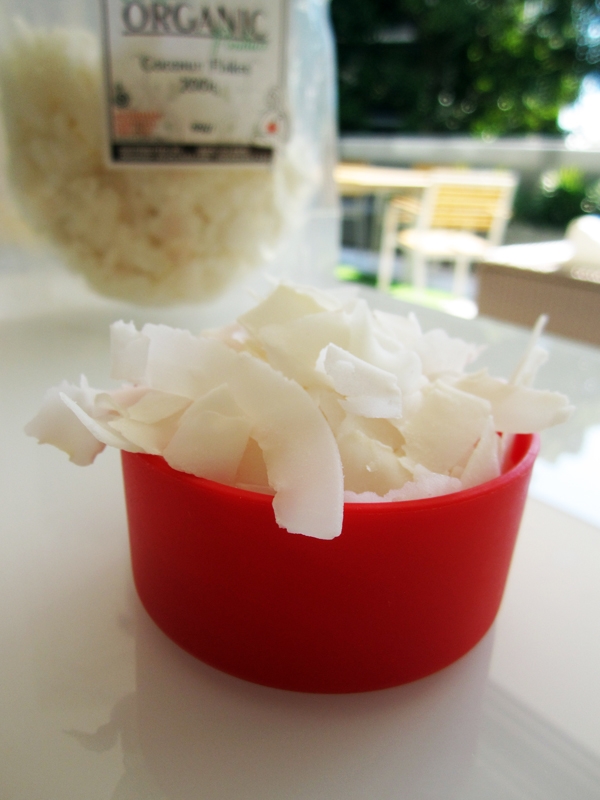 I liked how the store-bought granola contained full-sized nuts, so that's how I made mine. However, feel-free to chop yours up if you prefer them that way.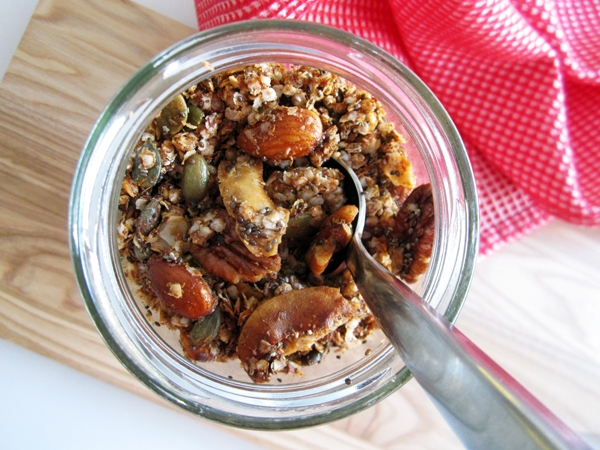 Either way you cut it (see what I did there?) the result is a nutritious granola that looks as good as it tastes.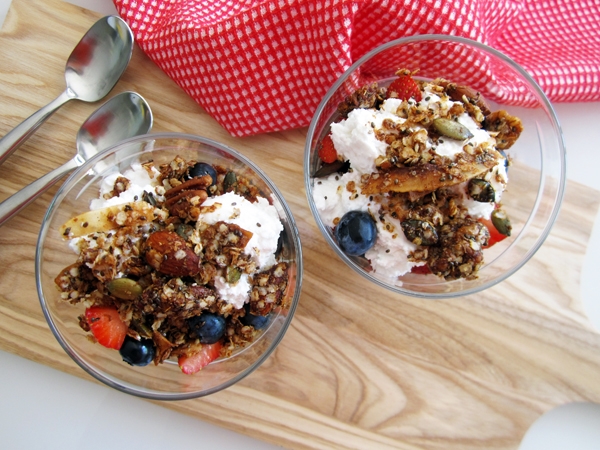 It's perfect in breakfast parfaits – creamy, sweet, crunchy perfection!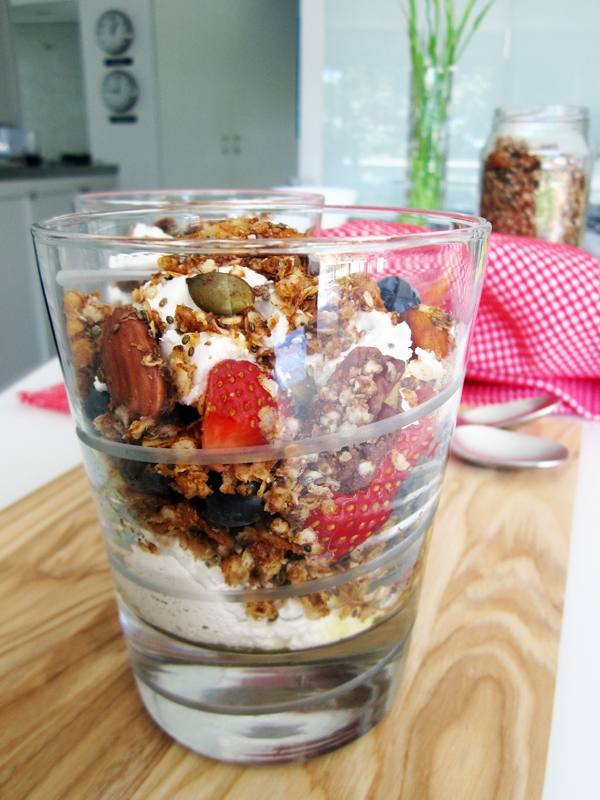 To my Australian readers: have you tried this coconut yogurt from Coyo? It's so rich and creamy – not all slimy like a lot of soy-based yogurts. The Natural flavor (seen here) is rather tart, but if you can get your hands on the Mixed Berry flavor, I guarantee you won't be able to put it down!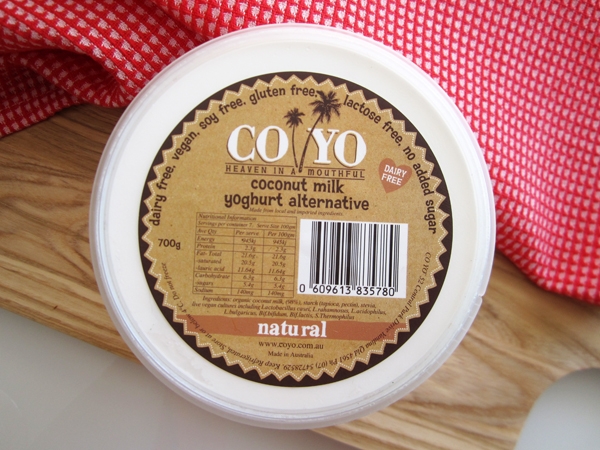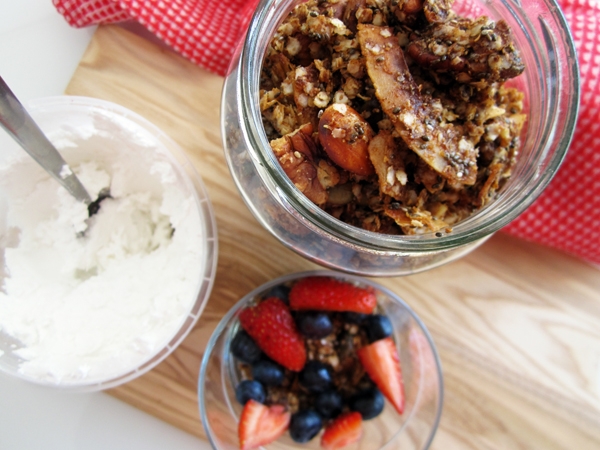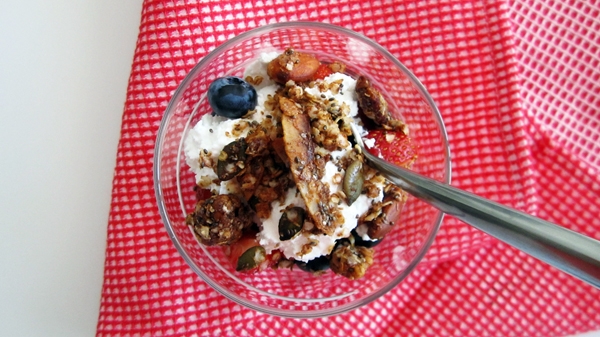 The granola is also great with a splash of vegan milk – soy, almond, rice… whatever floats your boat!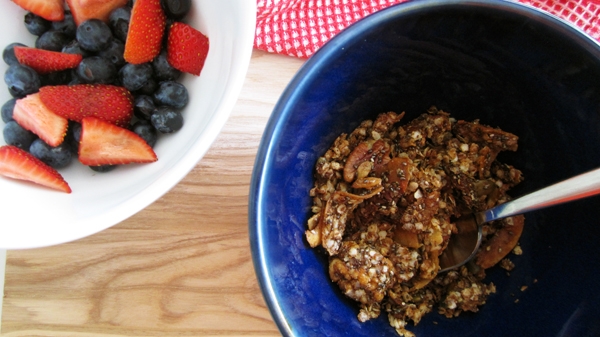 Even my new spoon was excited to get in on the delicious granola action!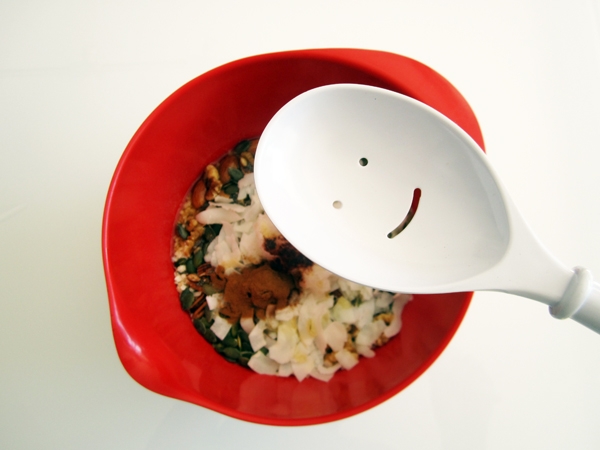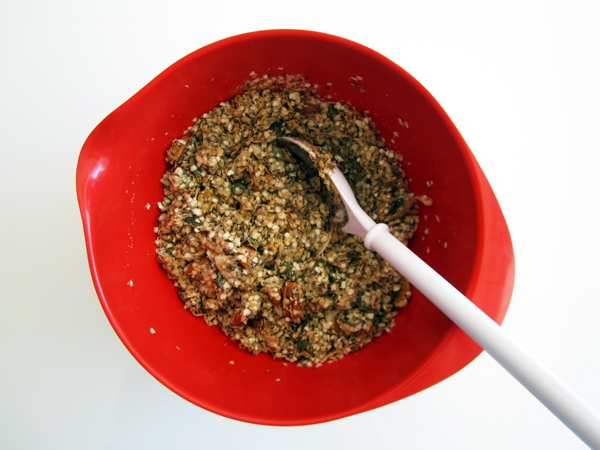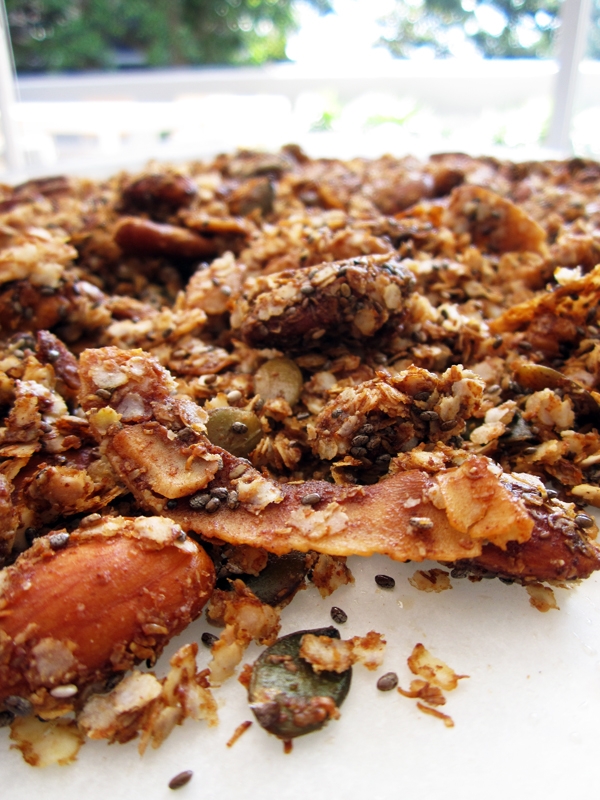 TIP – Coconut is one of those "healthy fats" but if you're especially concerned about fat/sugar, you could leave out the coconut oil/agave, not bake the granola, and enjoying it raw – in a muesli-style.

Quinoa Granola with Coconut and Chia Seeds
A healthy granola made with quinoa flakes, shredded coconut, nuts and seeds. Perfect with plant-based yogurt/milk. Vegan and Gluten-Free!
Author:
Angela @ Vegangela.com
Recipe type:
Breakfast, Snack
Ingredients
2 cups quinoa flakes (or oats if you're not gluten-sensitive)
½ cup shredded unsweetened coconut
¼ cup raw almonds
¼ cup raw pecans
¼ cup pumpkin seeds
¼ cup raw walnuts
¼ cup chia seeds
¼ cup coconut oil
¼ cup agave syrup (or maple syrup)
1 tsp cinnamon
Instructions
Preheat oven to 300°F/150°C and prepare a baking sheet by lining it with parchment paper. Set aside.
In a large bowl, gently mix the ingredients until fully combined.
Spread mixture evenly onto the baking sheet.
Bake for 30 minutes, stirring halfway to ensure the nuts don't burn.
Let cool and store in an airtight container, no more than a couple weeks.