I saw this recipe for Pistachio-Crusted Salmon a couple years ago in Canadian Living magazine and decided to try it using tofu instead. It works really well, and as fancy as it might sound, most of the ingredients are pretty basic. So other than finding some shelled pistachios (or shelling them yourself like I do), it should be pretty simple to put together. This time, I served it with a light grapefruit & spinach salad, but bok choy and rice (as recommended by the magazine) is also an excellent choice.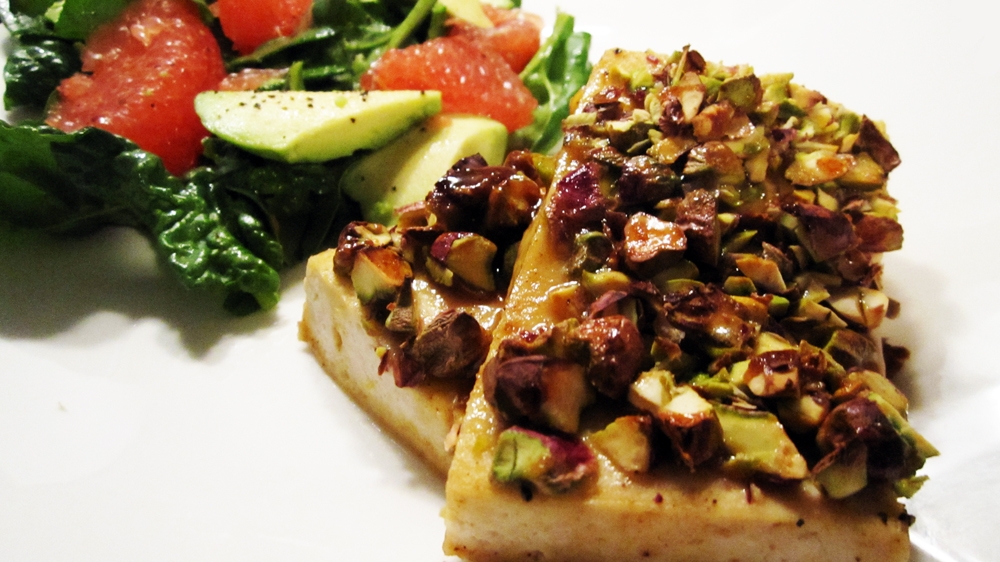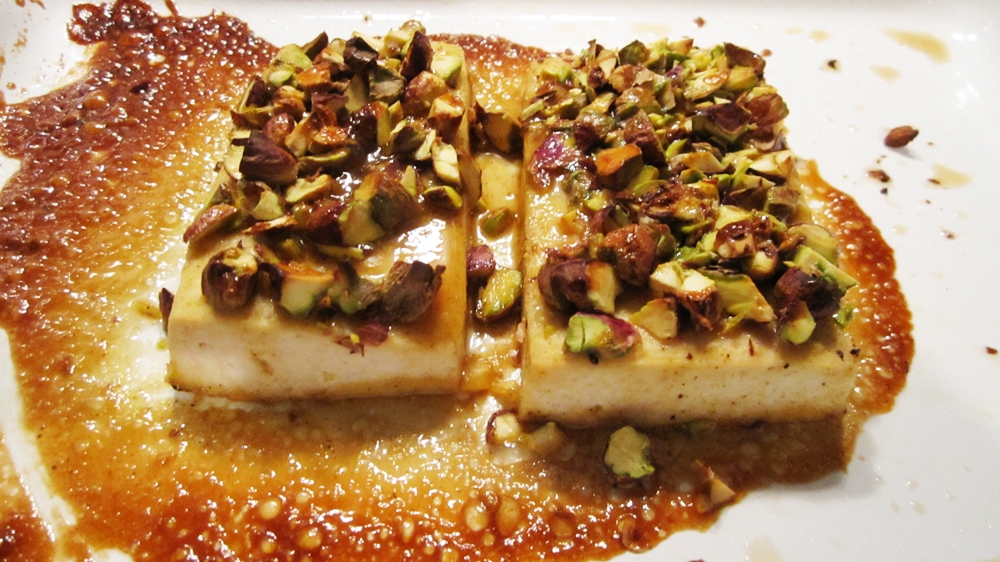 Pistachio-Crusted Maple Dijon Tofu
A maple syrup-glazed pistachio crust adds a festive note to sliced tofu - Vegan & Gluten-Free
Ingredients
1 block firm tofu, sliced into 6 equal pieces
¼ cup maple syrup
1 tsp curry powder
1 tsp Dijon mustard
½ cup shelled pistachios
Instructions
Preheat oven to 400F (200C). Line a baking sheet with foil and spray with oil. Place tofu on foil and sprinkle with salt and pepper. In a bowl, stir maple syrup with curry powder and Dijon. Coarsely chop pistachios. Spoon half of maple mixture over tofu, then sprinkle with pistachios. Spoon remaining maple mixture over nuts.
Bake in centre of preheated oven for 15 minutes. Excellent served with steamed bok choy and basmati rice.
Notes
Adapted from Canadian Living Magazine