This is a fun post, and rather different from my usual posts filled with salads and healthy mains…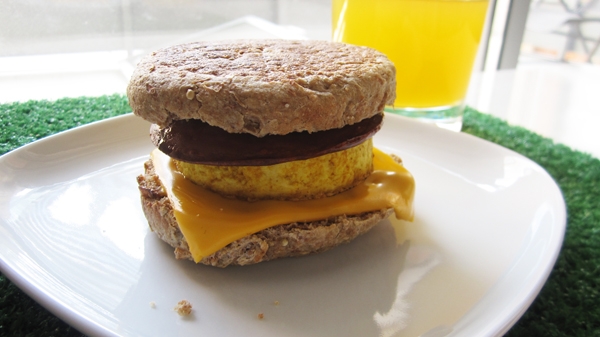 I haven't posted many breakfast recipes over the years. That's because my normal breakfasts consists of one or some of the following:
fruit
protein shake
oatmeal
toast or rice cake with almond/peanut butter
Nothing too exciting or that hasn't been blogged about a thousand times before. But then one day, I thought of making something a bit fun, and while it's not as healthy as my usual fare, it's way healthier than the McDonald's version!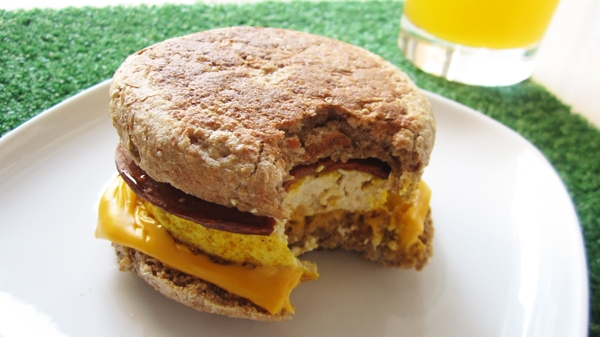 To make this veganized Egg McMuffin, I used these awesome Ezekiel 4:9 Sprouted Whole Grain English Muffins (in Ontario, they're available at Loblaws in the health-food freezer section)…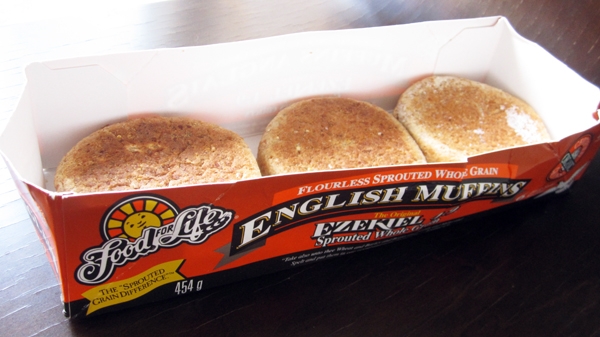 … as well as some Daiya Cheddar Style Slices and Yves Canadian Veggie Bacon.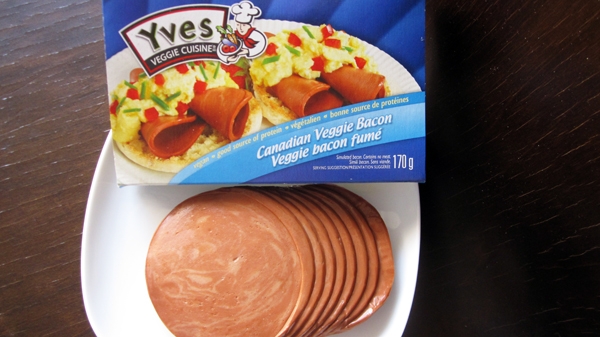 To make the vegan "egg", I sliced off 1/3 of a block of firm tofu…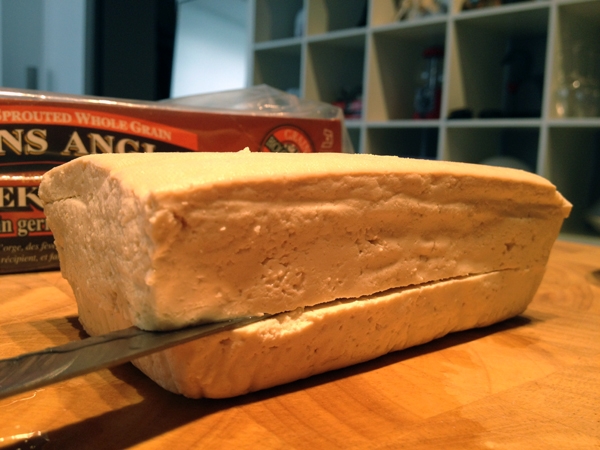 … and used a food plating ring to cut-out a disk (you could also place a drinking glass onto the tofu and carefully cut around it with a knife).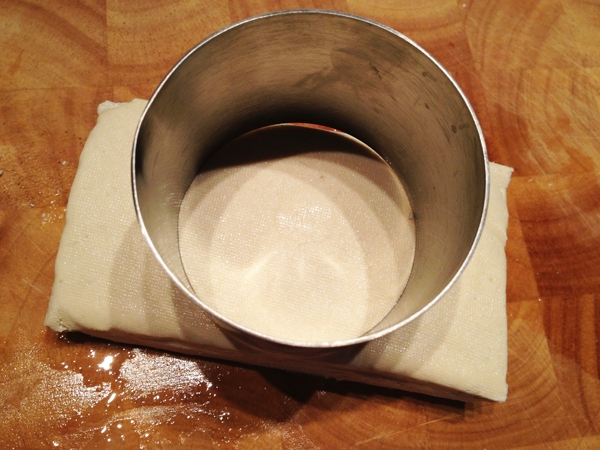 I then coated the "egg" with a bit of turmeric powder to give it a light yellow hue, and seasoned it with garlic powder and freshly cracked black pepper, before frying  it up alongside the vegan Canadian bacon.
Notes
Vegan Egg McMuffins
Just because you're vegan, doesn't mean you can't indulge in the (in)famous "breakfast sandwich"! Vegan / Nut-Free
Author:
Angela @ Vegangela.com
Recipe type:
Breakfast, Sandwich
Instructions
Slice ⅓ of the tofu horizontally so that it is about X thick. Either cut it into a square, or use a metal food ring mould or knife to cut it into a disk. This is your "egg".
Sprinkle turmeric powder onto the "egg" and gently coat all surfaces so that they are a light yellow color. Season with garlic powder and black pepper.
Heat 1 tsp oil in a frying pan and cook the "egg" and Canadian bacon, so that they are browned on both sides.
Meanwhile, toast the English muffin and butter with vegan margarine.
Assemble the sandwich using the cheese, "egg" and vegan bacon.