I've been making my Healthy Breakfast Cookies every week since moving into our new apartment. They're healthy little bites of goodness – the perfect little snack to pack up when we're on the go. But I've been using chocolate chips instead of raisins lately, and that little tweak inspired me to modify my Almost Raw Coconut + Apricot Oat Balls by using chocolate chips instead of dried apricots. And these Almost Raw Cookie Dough Balls were born.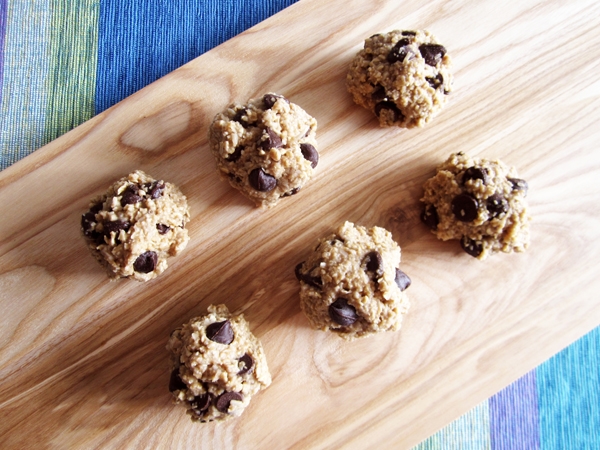 They're rich and sweet, but healthy enough that you can enjoy a couple without feeling too guilty.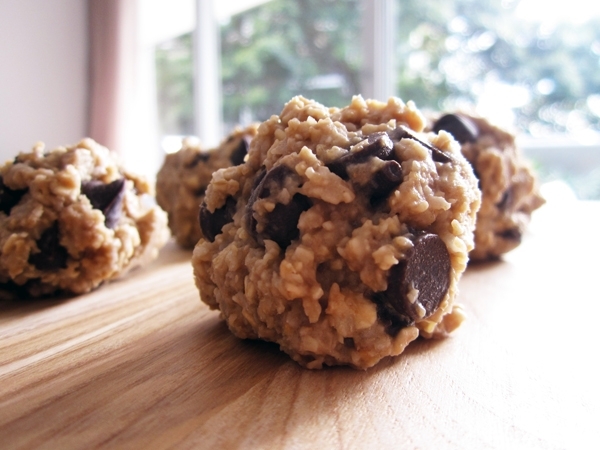 Oats, coconut, banana and chocolate chips…
… what's not to love?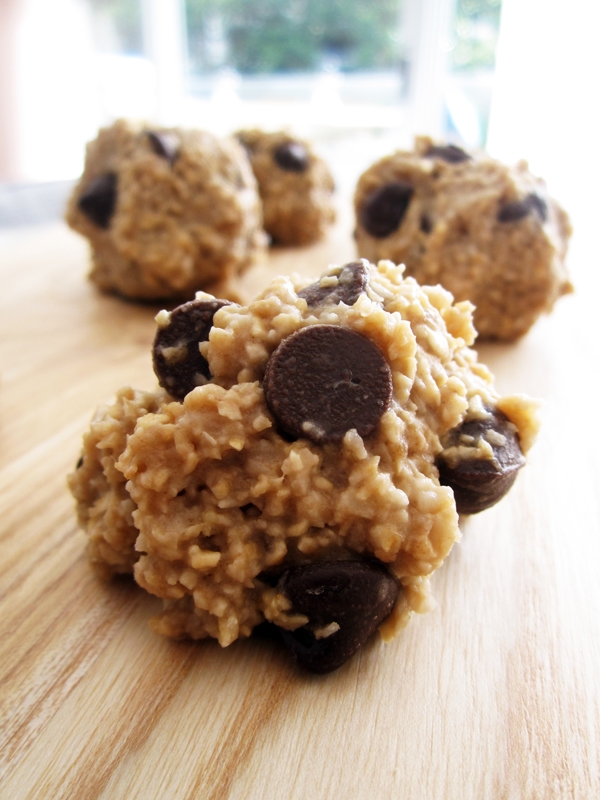 And as long as you've got a ripe banana, these come together with pantry staples!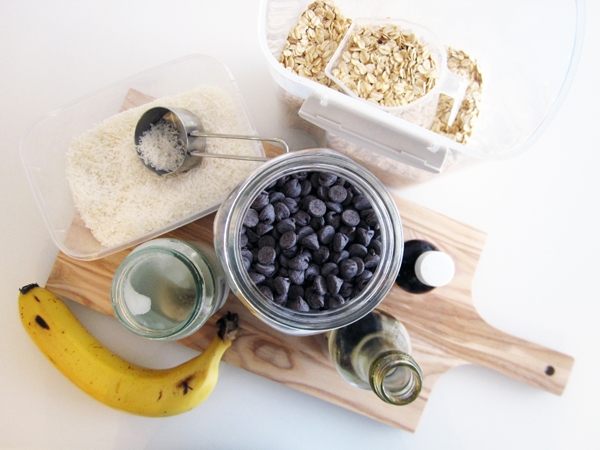 Because most commercially-purchased oats are steamed as part of the processing process, this can't be considered a 100% raw recipe. But if you use raw agave, a vanilla bean and raw chocolate chips, then it would come pretty close.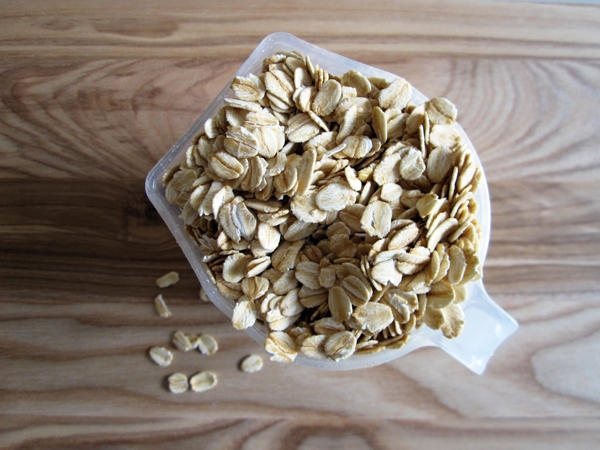 Regardless, it's a no-cook recipe that gets a sweet treat in your belly in no time.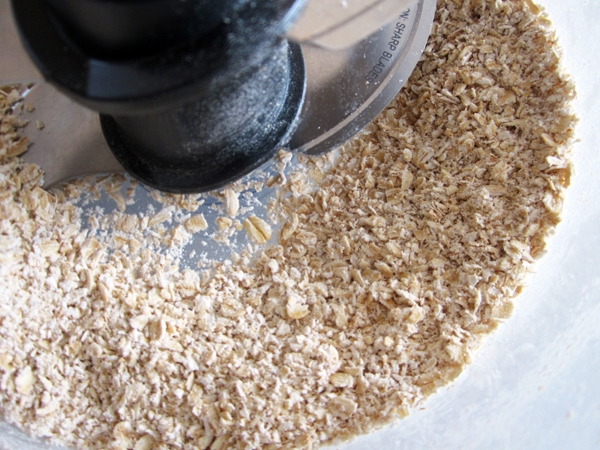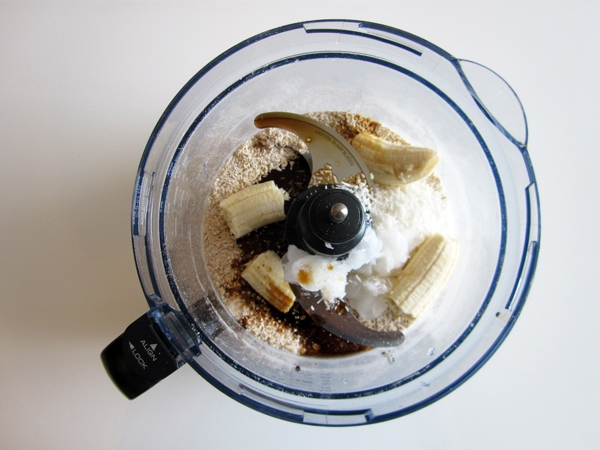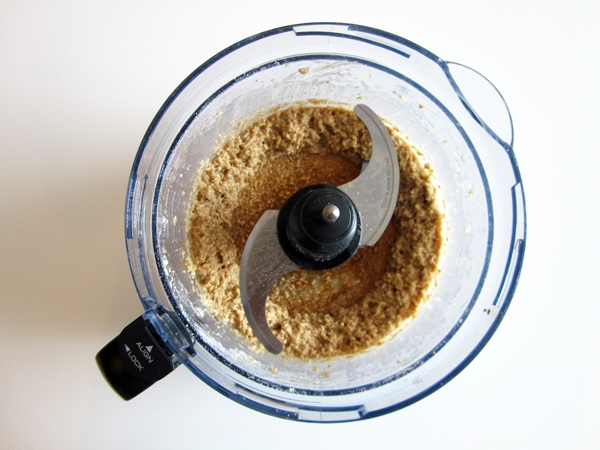 This recipe probably makes about 13 cookie dough balls. But let's get real here…
…It's really more like 12 because any normal person will sample a generous portion of the batter before it gets rolled into balls. Go ahead. Your secret is safe with me.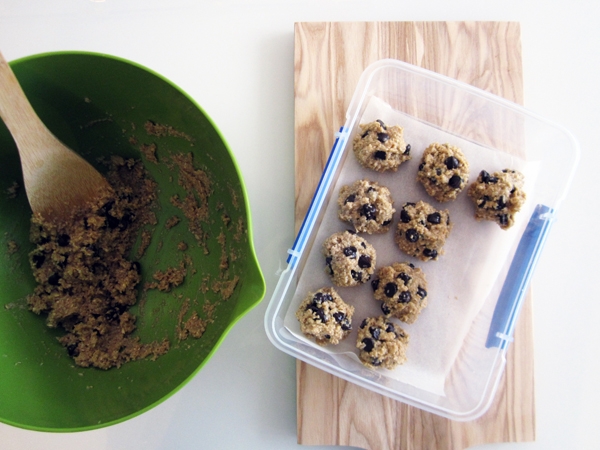 Note that the coconut oil helps to hold these babies together, so you need to store them in the fridge so they don't go all gooey on you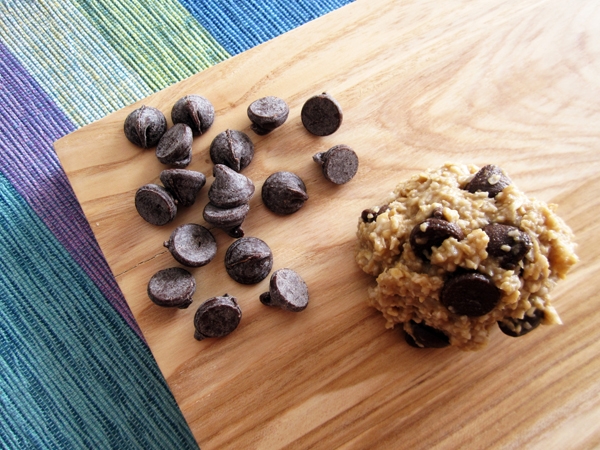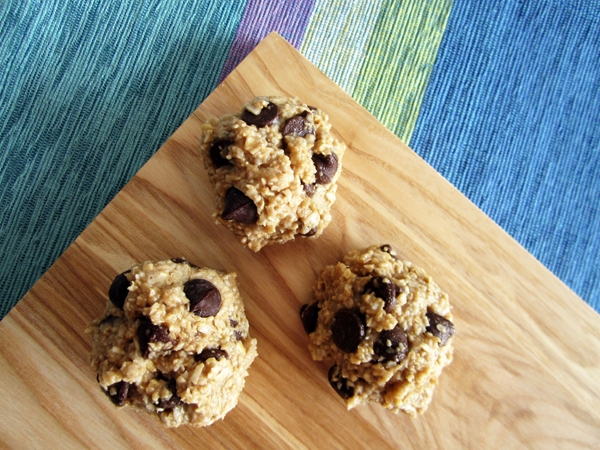 Almost Raw Cookie Dough Balls
Oats, Banana, Coconut and Chocolate Chips make these almost raw (no-cook) cookie dough balls a sweet but healthy treat. Vegan and Gluten-Free.
Author:
Angela @ Vegangela.com
Recipe type:
Dessert, Snack
Ingredients
1 cup oats (use gluten-free oats as required)
1 ripe banana
½ cup grated dry unsweetened coconut
3 tbsp maple syrup (or agave syrup)
2 tbsp coconut oil
1 tsp vanilla extract
½ cup vegan chocolate chips
Instructions
In a food processor, add the oats, and pulse for 20 seconds in order to break the oats down slightly.
Add the rest of the ingredients (EXCEPT the chocolate chips) and pulse until fully combined.
Stir-in the chocolate chips.
If the dough is too soft/sticky, refrigerate for 10 minutes to harden it slightly, then roll into 12 balls and refrigerate for 1 hour.
Store in an airtight container in the fridge.